Our institute is ranked 50 for the year 2021 in the India Today's Annual Survey of Medical Colleges in India.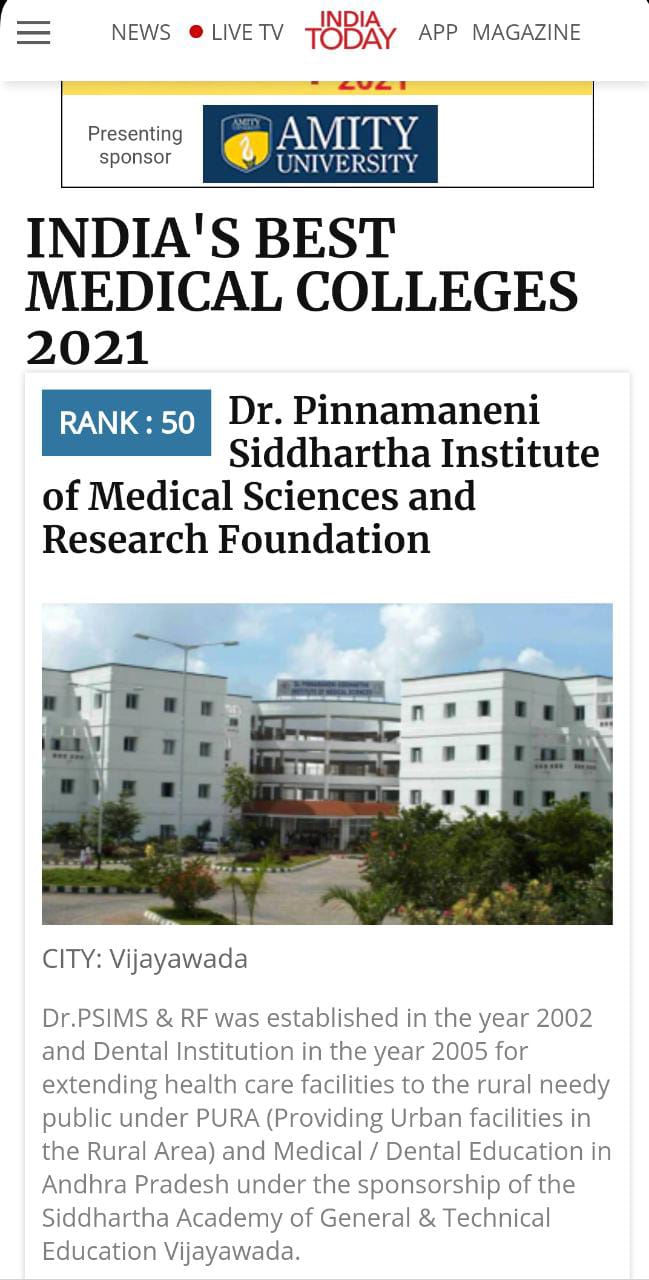 For the year 2020 our institution is ranked at 46 by the same survey. In 2019 our institution was ranked 9th in the category of "top 10 Emerging Medical Colleges" in the country by the same survey.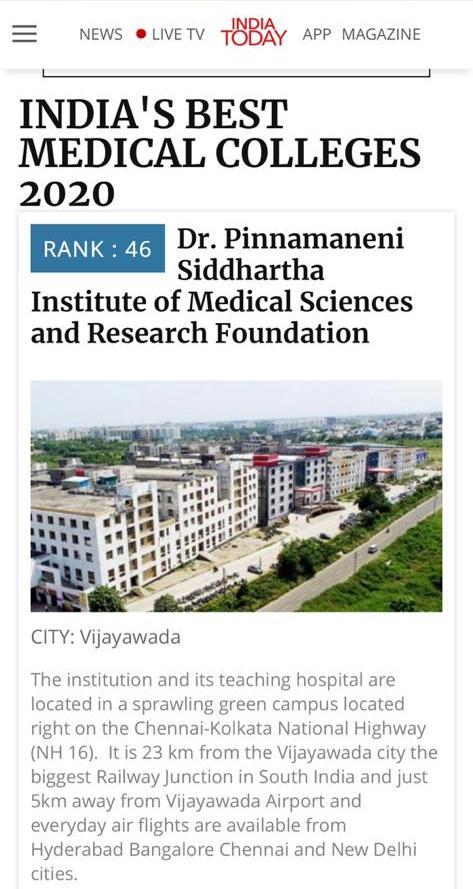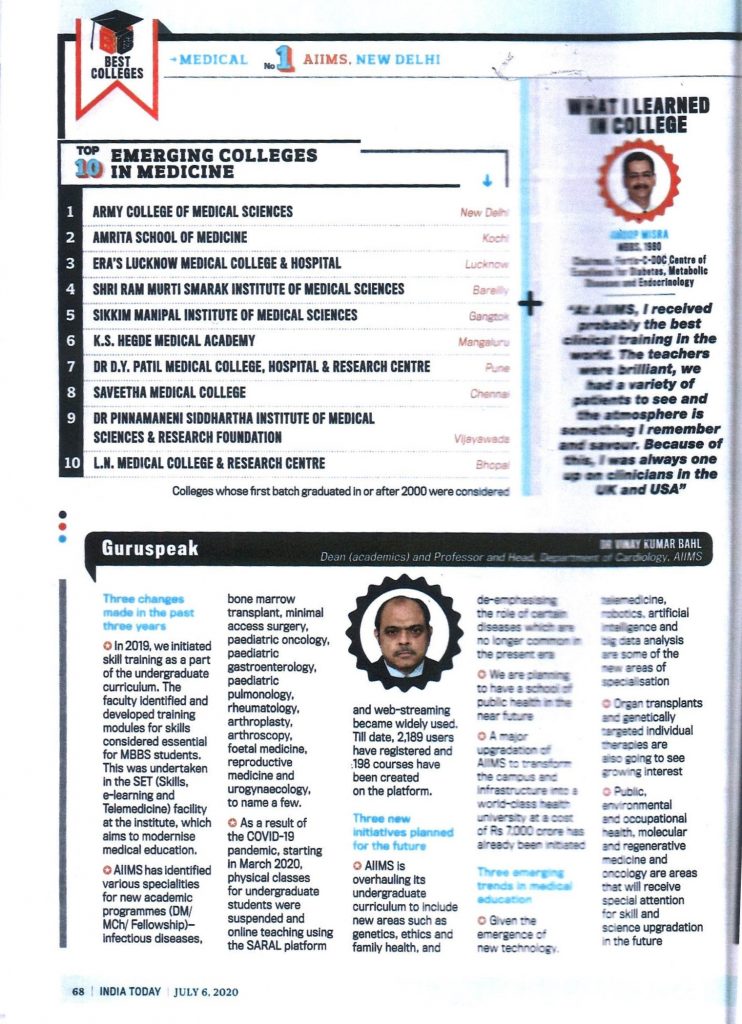 On behalf of Siddhartha Academy of General & Technical Education(SAGTE), Secretary Sri Paladugu Lakshmana Rao garu and President Sri Nalluri Venkateswarlu garu congratulated Director General Dr.C.Nageswara Rao , Principal Dr.P.S.N.Murthy & Medical Superintendent Dr.B.Anil Kumar for guiding all the staff and students in getting this achievement.
They have specially praised teaching and non teaching staff for their role in this achievement and wished them all the best for their future endeavors in reaching higher goals of earning greater public appreciation of our health care delivery services round the clock in addition to imparting quality medical education and training to our students year after year.