Dr.YSR AAROGYASRI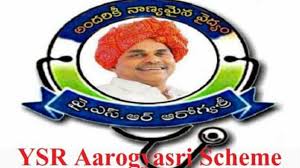 Dr.YSR Aarogyasri Scheme is the flagship scheme of all health initiatives of the State Government with a mission to provide quality health care for all the below poverty line families of the state of Andhra Pradesh.
The aim of the state Government is to achieve "health for all". The Scheme provides coverage for the services to the beneficiaries up to Rs.2.50 Lakhs per family per annum on floater basis.
Our hospital is empanelled for offering all permitted health care services under Dr.YSR Aarogyasri.