The government of Andhra Pradesh has presented a certificate of appreciation to our Institution in recognition of the best quality health care services to COVID-19 (Corona) patients by a private sector medical college.
The certificate and a citation was presented to our institution on the eve of Independence day on 15th August 2020 at Vijayawada.
The award was received by our Director General Dr.C.Nageswara Rao.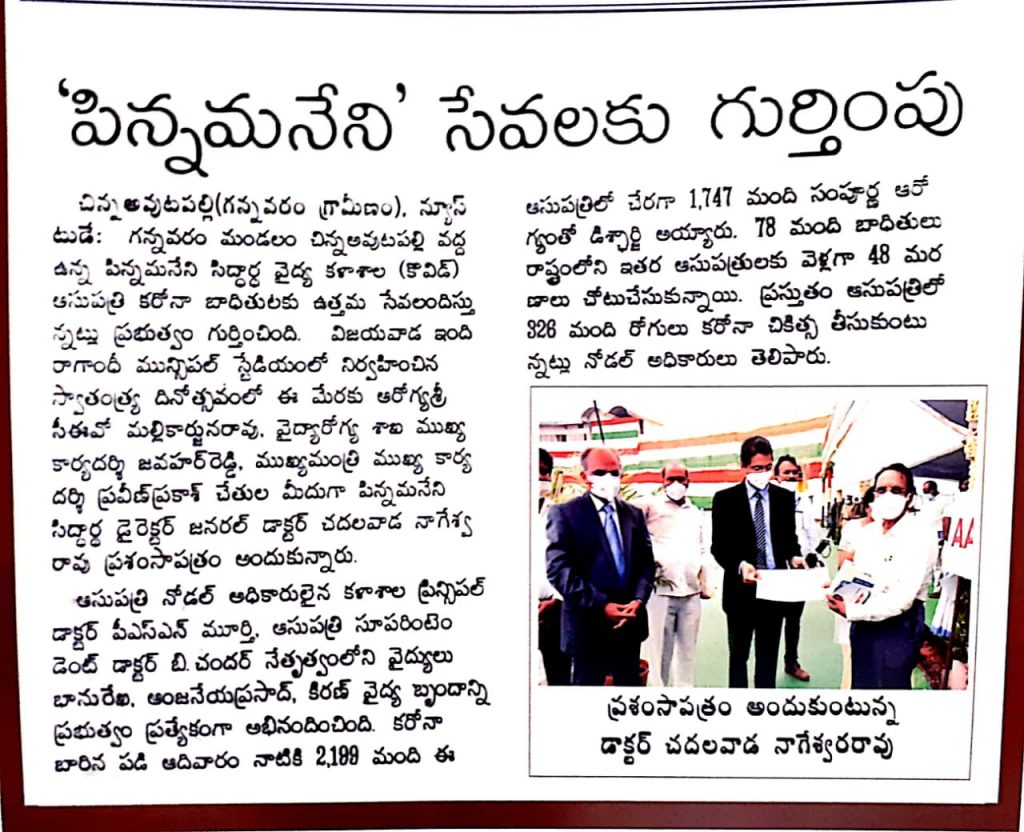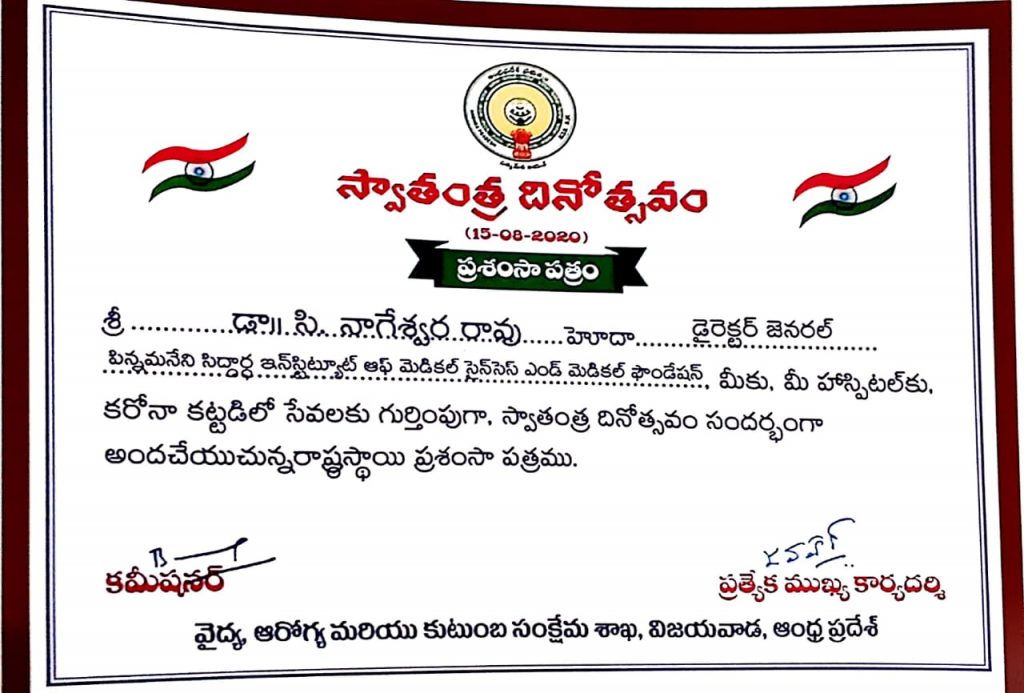 Speaking on the occasion Dr.C.Nageswara Rao praised the dedicated services of all the staff of our institution, which has made this achievement a reality. He also thanked the Chief Minister of Andhra Pradesh Sri Y.S.Jagan Mohan Reddy and his government for this recognition.