The Department of Pathology and Transfusion medicine of Dr. Pinnamaneni Siddhartha Institute of Medical Sciences and Research Foundation has organised one day CME on "Current Trends in Transfusion medicine " under the aegis of Indian Society of Blood Transfusion and Immunohematology on 10.6.22 at Drs.Sudha &Nageswara Rao Tele medicine Hall
Rapid developments in transfusion medicine and the challenges encountered in the practice of transfusion services, a well designed scientific program with eminent Speakers Dr Sita Lakshmi .S, Professor and Head of department of transfusion medicine from St John's medical College, Bangalore, Dr Dibyajyoti Sahoo from JIPMER, Puducherry and Dr Yashovardan from Narayana medical College, Nellore as the resource faculty who shared their knowledge and updated about the recent trends in Transfusion medicine.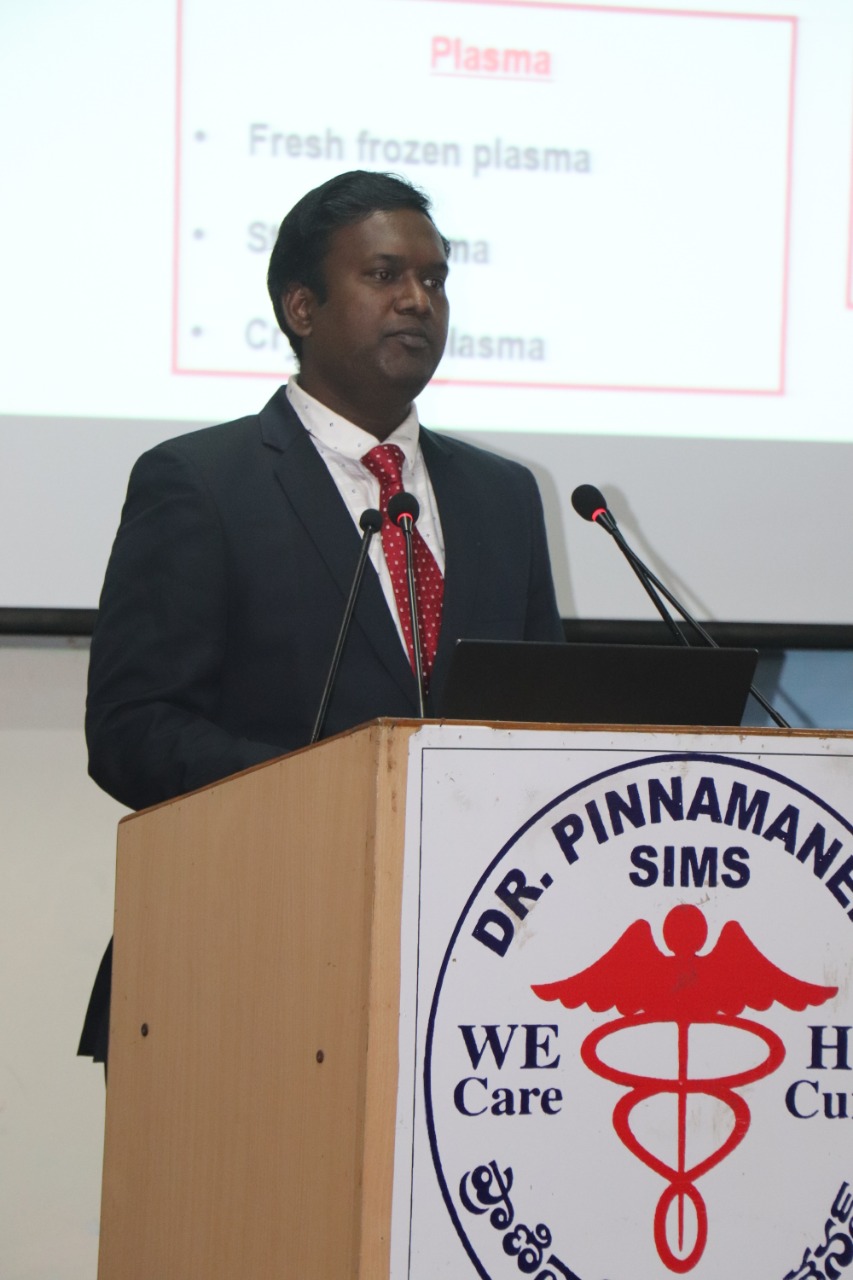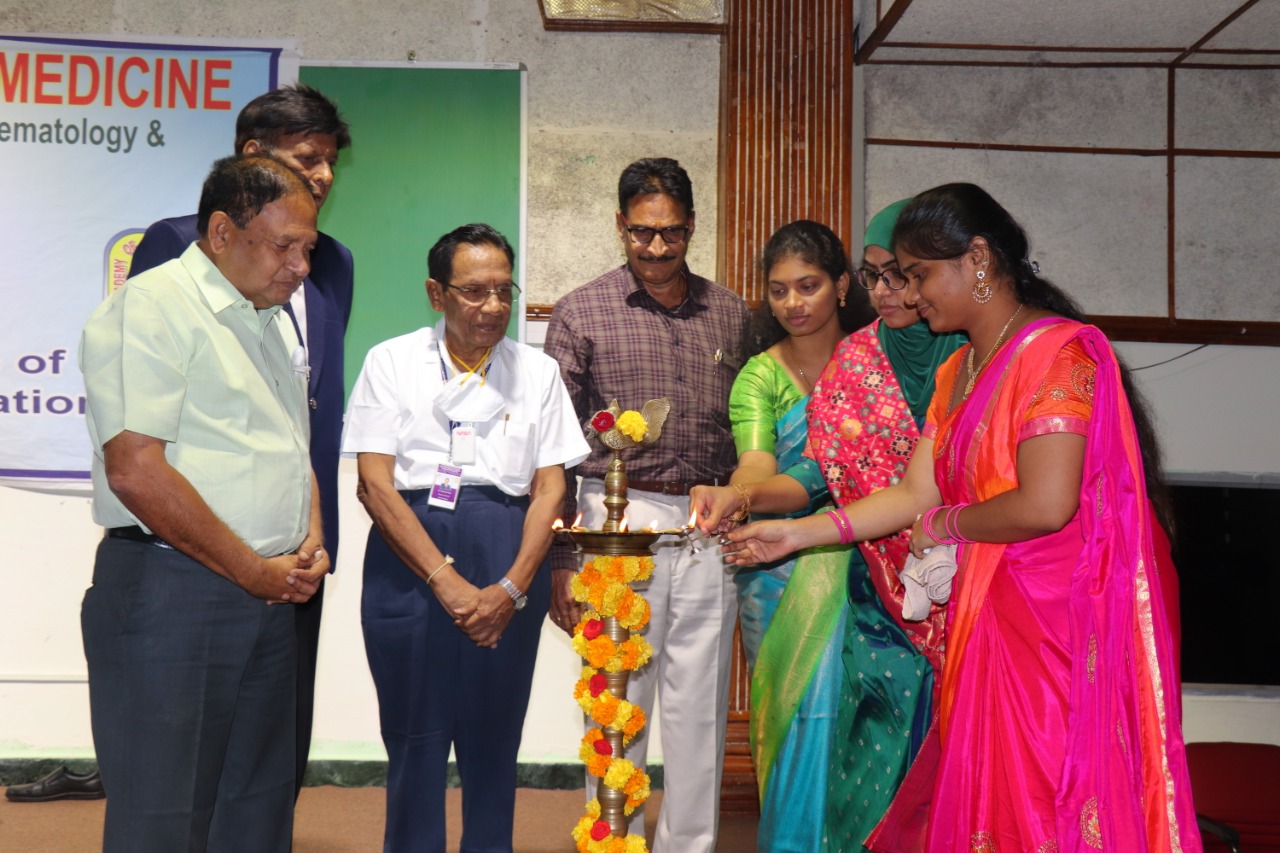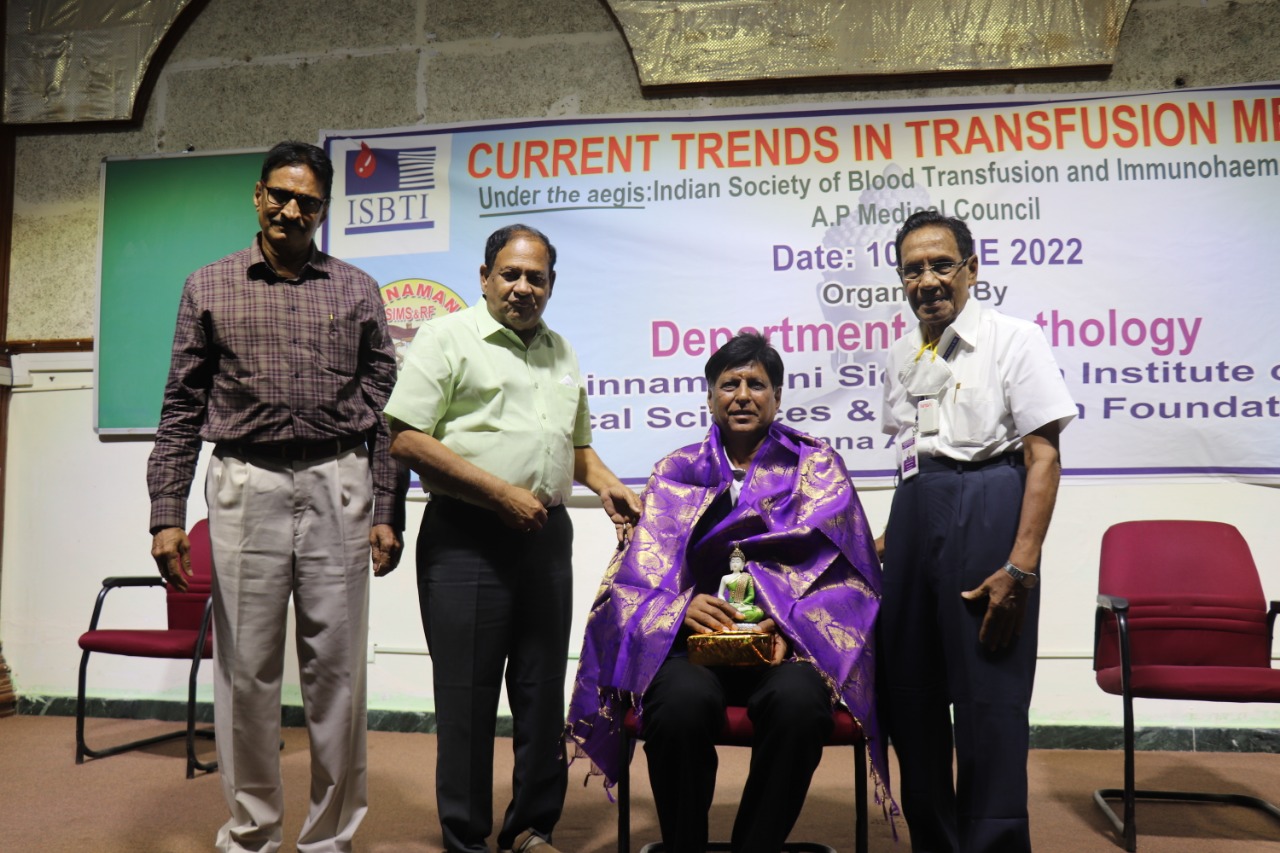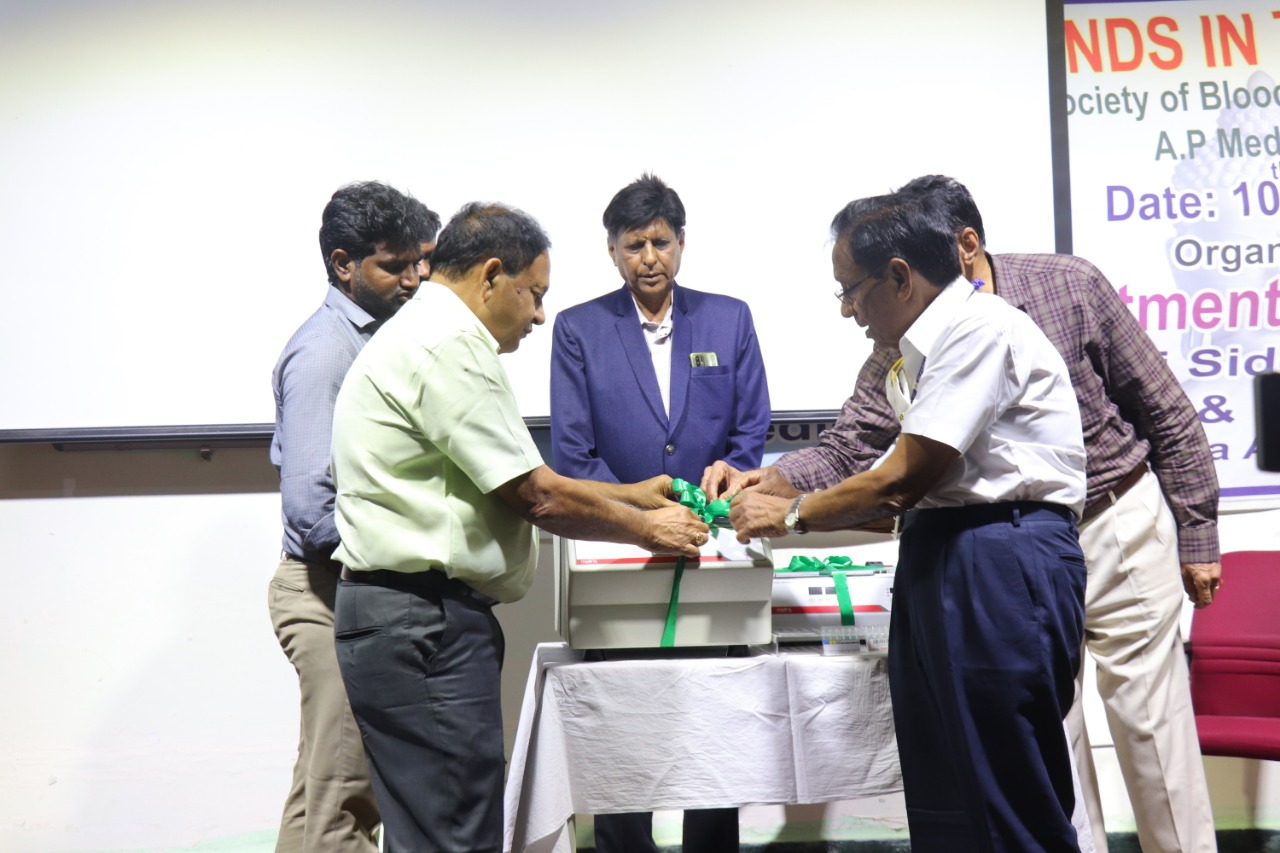 Around 455 delegates participated n this academic fest to make this event a grand success. Dr C.Nageswara Rao, Director General and President,SAGTE talked about the history of blood transfusion and launched "SAMRAKSH" a new initiative of Dr.Pinnamaneeni SMS – "Siddhartha Academy Motivators For Rakthdaan Services and Health Screening" with an aim to sensitise and promote voluntary blood donation in all the 18 institutions off Siddhartha Academy. He also appealed for creating awareness and need for regular blood donation to maintain adequate supplies and timely access to safe blood transfusion. Automated Gel Technology, a highly sensitive, rapid and reliable technique to provide great patient care with less turn around time was inaugurated by Dr C.Nageswara Rao and Principal Dr PSN.Murthy.
Dr Ranga Rao,HOD of pathology, Senior faculty members and Dr.Jasmine Sultana, Transfusion officer have participated in the programme.