MARFAN'S Syndrome – Annulo aortic ectasia – stage-III
30 years female patient, a known case of congential cardiac disease, detected in Puttaparthi, details of which are not documented. Patient is married, having normal marital life having 2 children with normal obstetric course.
Patient is symptomatic for last 1 year in the form of gradually progressing breathlessness initially on execution later on event at rest. Patient was  evaluated in a private hospital and they informed to the patient that she had severe cardiac problem and advised to take medications.
When she came to our hospital, she was evaluated in the form of routine Cardiac tests and diagnosed as a ascending air for aneurysm, severe AR, LV dilatation and dysfunction. Patient was admitted, treated with decongestion therapy to improve the Cardiac function and further evaluated in the form of CT Angio to know the extent of disease. Meanwhile, she was examined by the Ophthalmologist to diagnose the subluxation of lens and finally she was diagnosed as MARFAN'S syndrome with stage III Annulo Aortic Ectasia i.e., annular dilatation of Aortic, Avotic wall, Aortic imcomposium and Aneurysm of ascending Aorta (modified Bentall's procedure).
She underwent Aortic root replacement with 29mm St Juda valves conduct & reimplantation of coronary buttons. Her Postop course was uneventful. She was discharged at medications.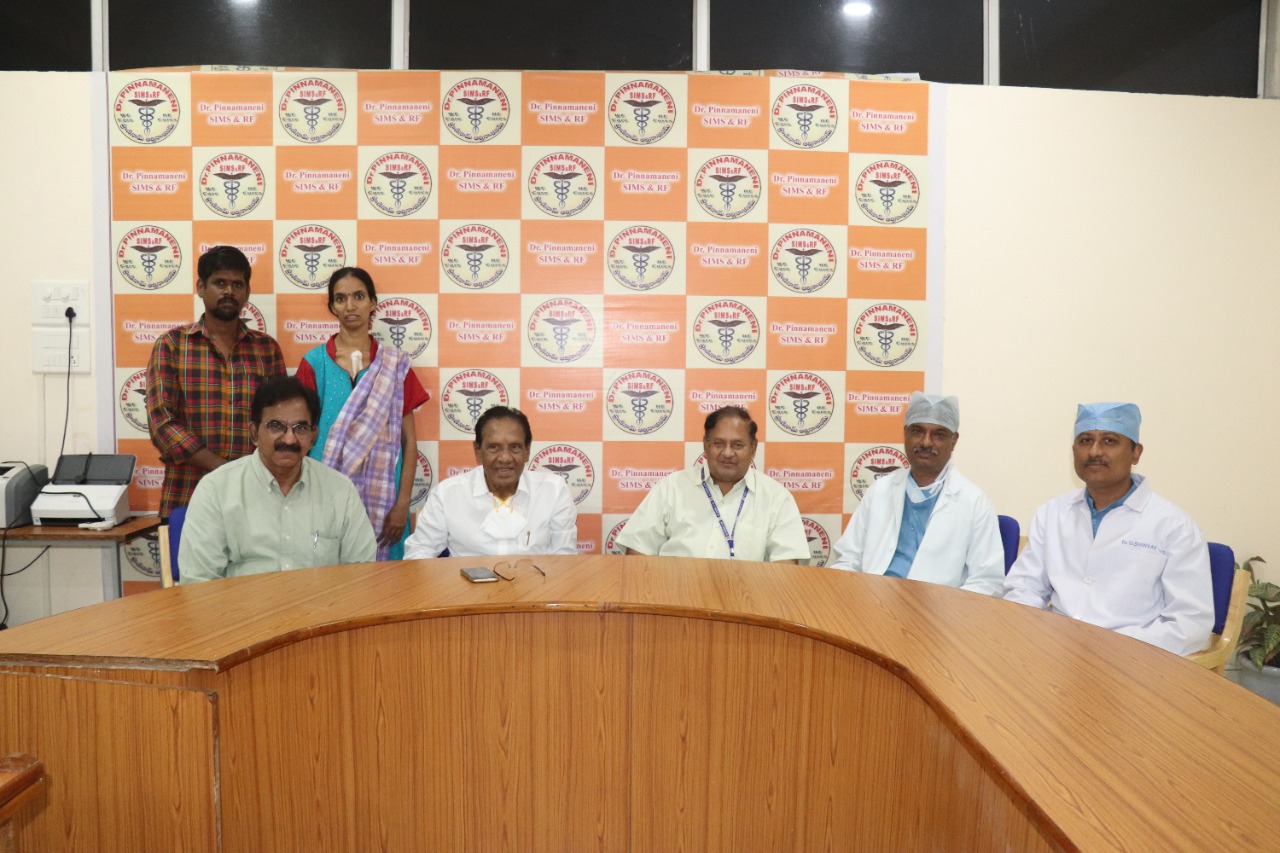 Director General Dr.C.Nageswara Rao, Principal Dr.P.S.N.Murthy, Medical Superintendent Dr.B.Anil Kumar, Deputy Medical Superintendent Dr.K.Kalyani Sri and other faculty have congratulated the team of doctors who performed surgery and treated the patient. Dr.Kola Srinivas, Professor of Cardio Vascular and Thoracic Surgery, Dr.U.Sankar Rao Associate Professor- Anaesthesiologist are the key members of the team.
The family of the patient immensely thanked the doctors for saving her life.