We feel happy to receive Dr.Santosh Kumar Kraleti, Member of Executive Committee of National Medical Commission on 1st February 2023.
He visited the departments of Obstetrics & Gynaecology, Paediatrics, Ophthalmology, E.N.T. and Community Medicine. He interacted with the post graduate students & faculty of these departments in particular and also with the post graduate students & faculty of other departments in general.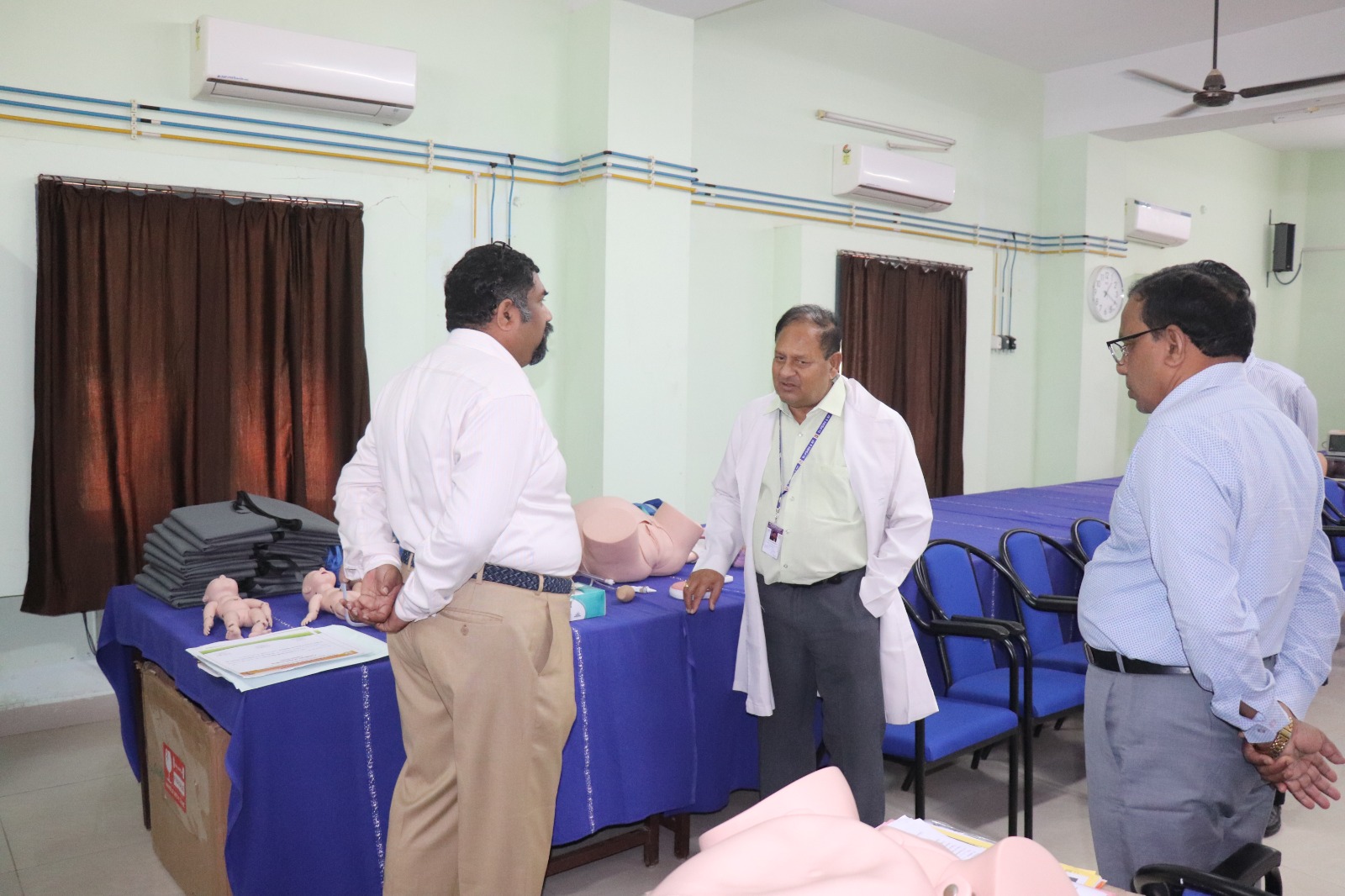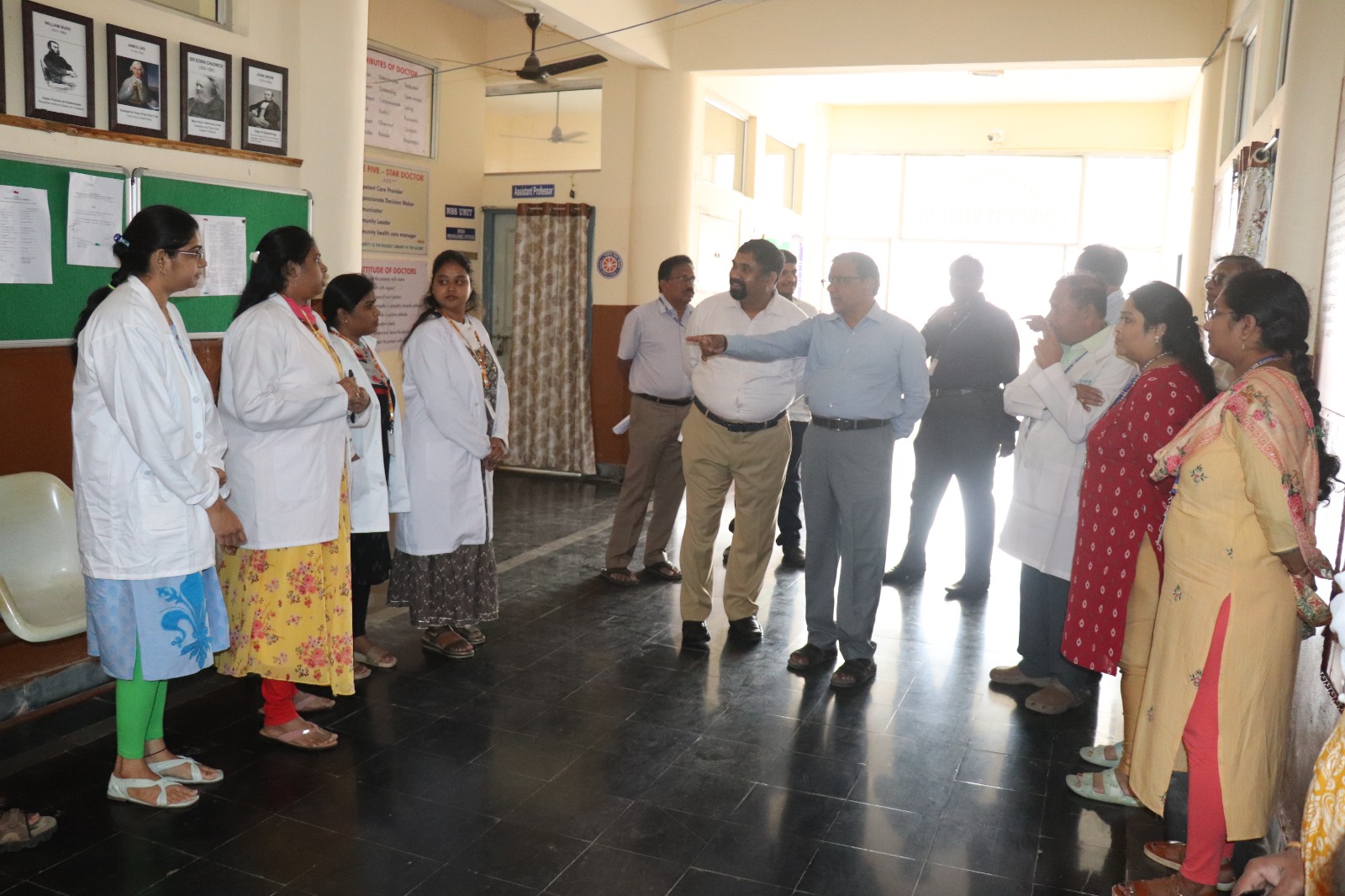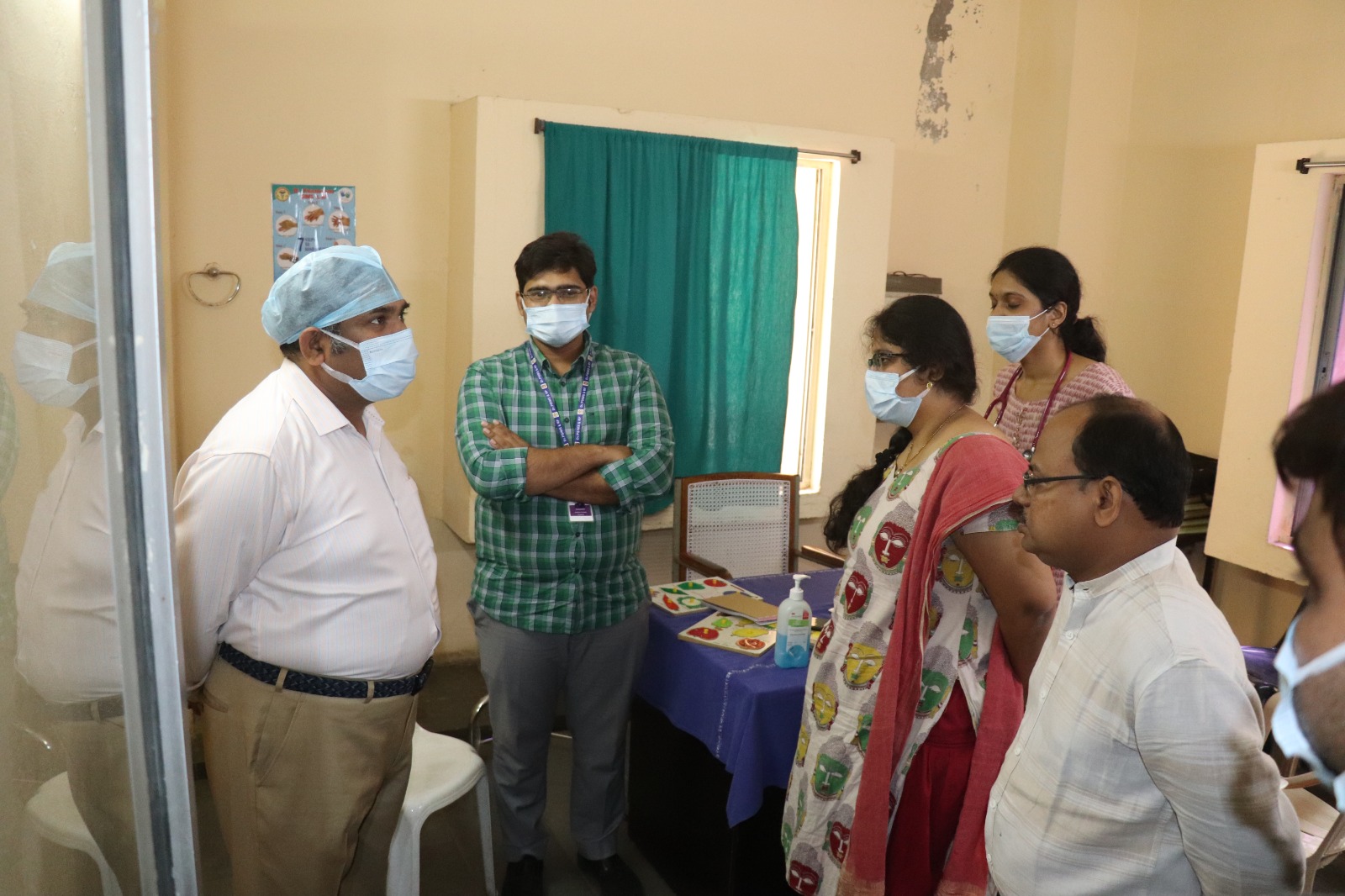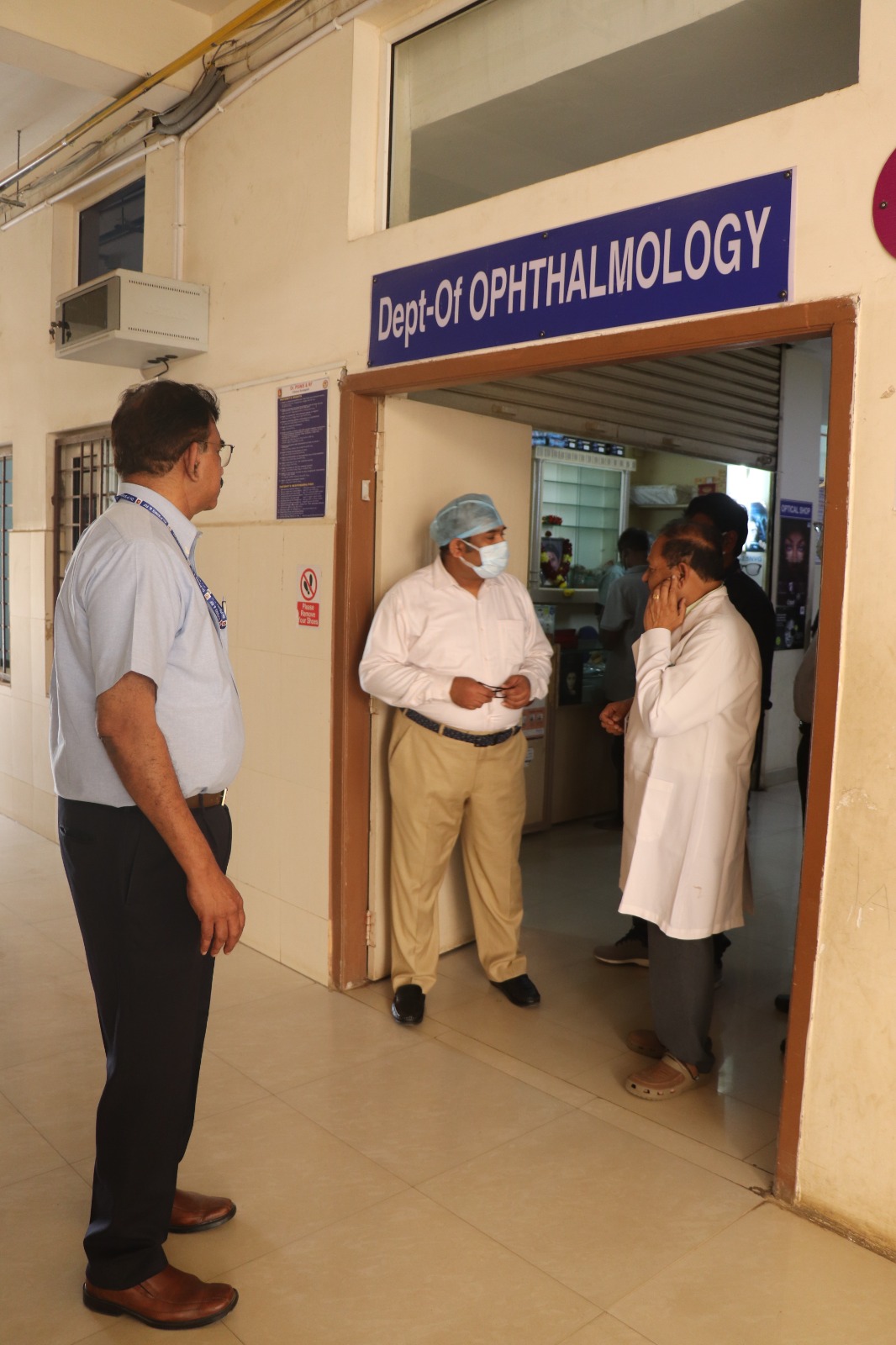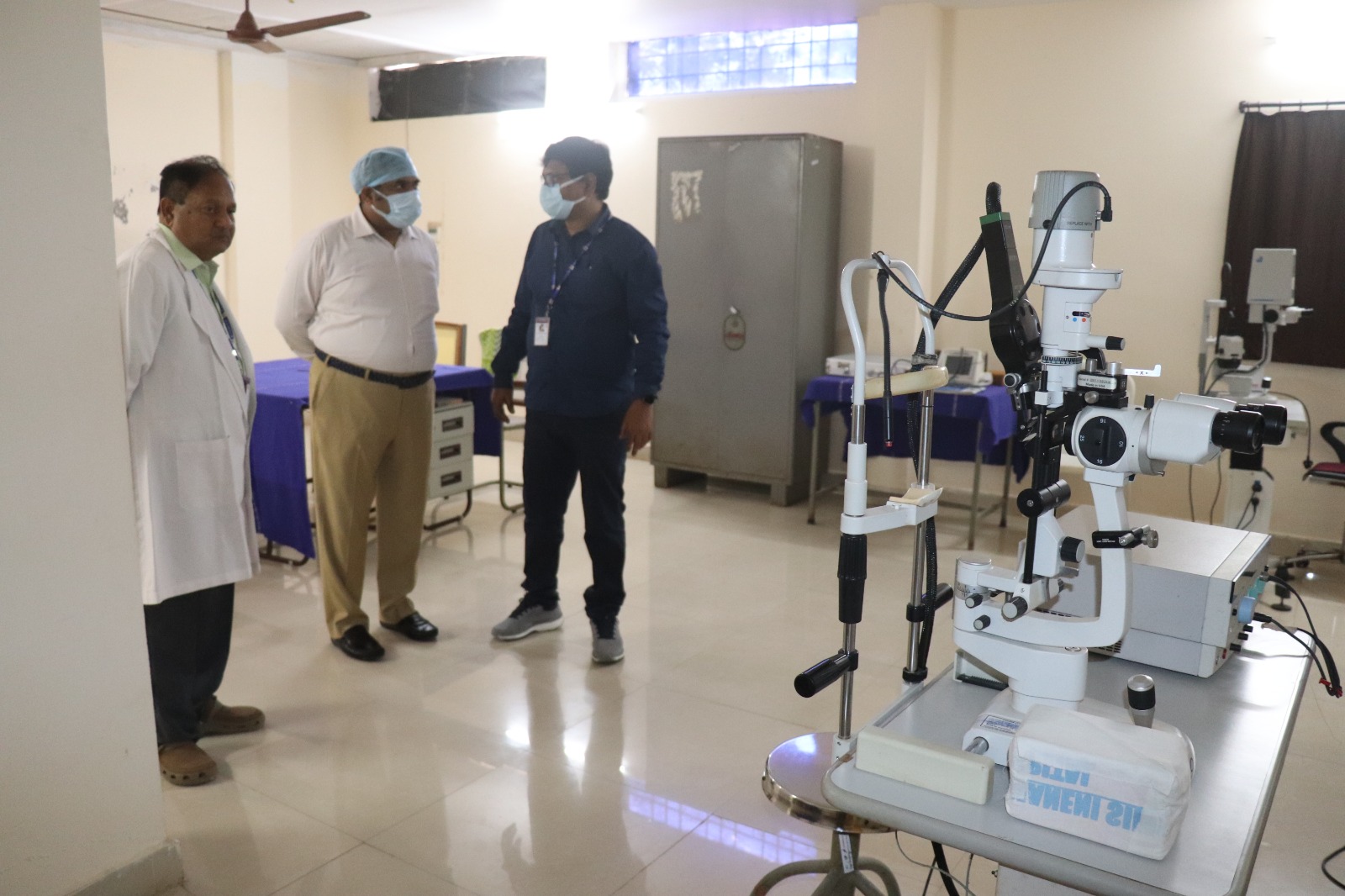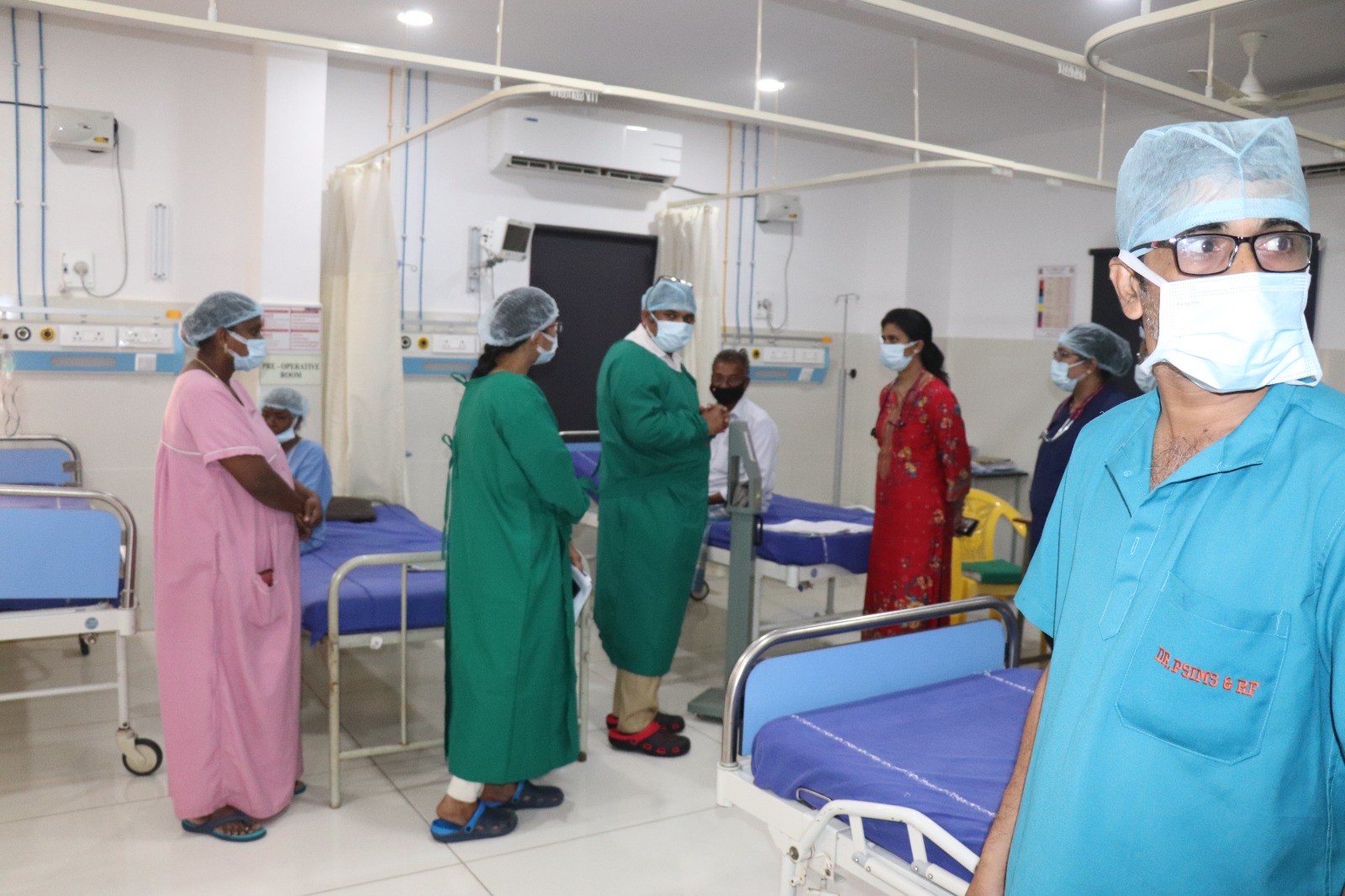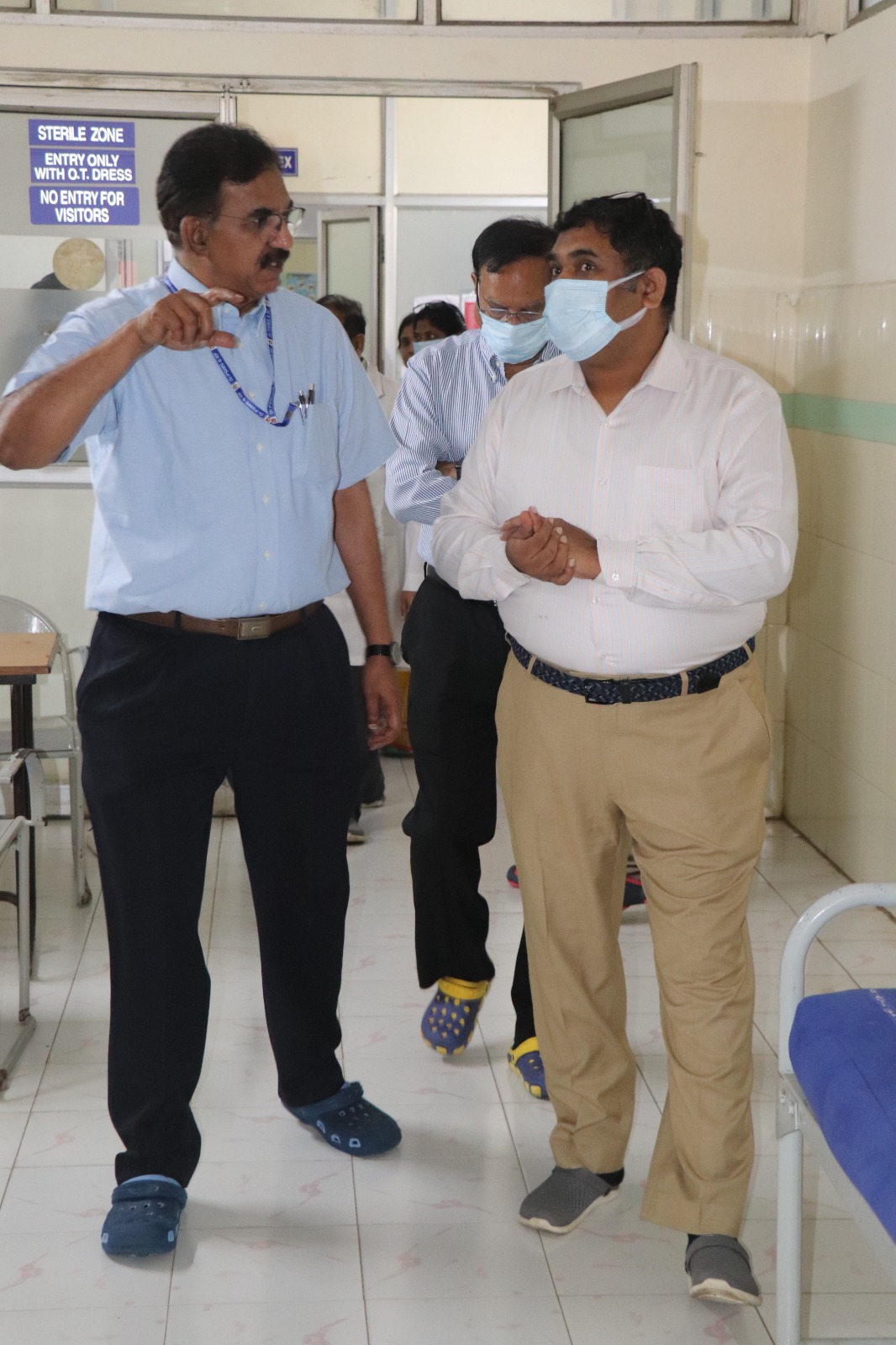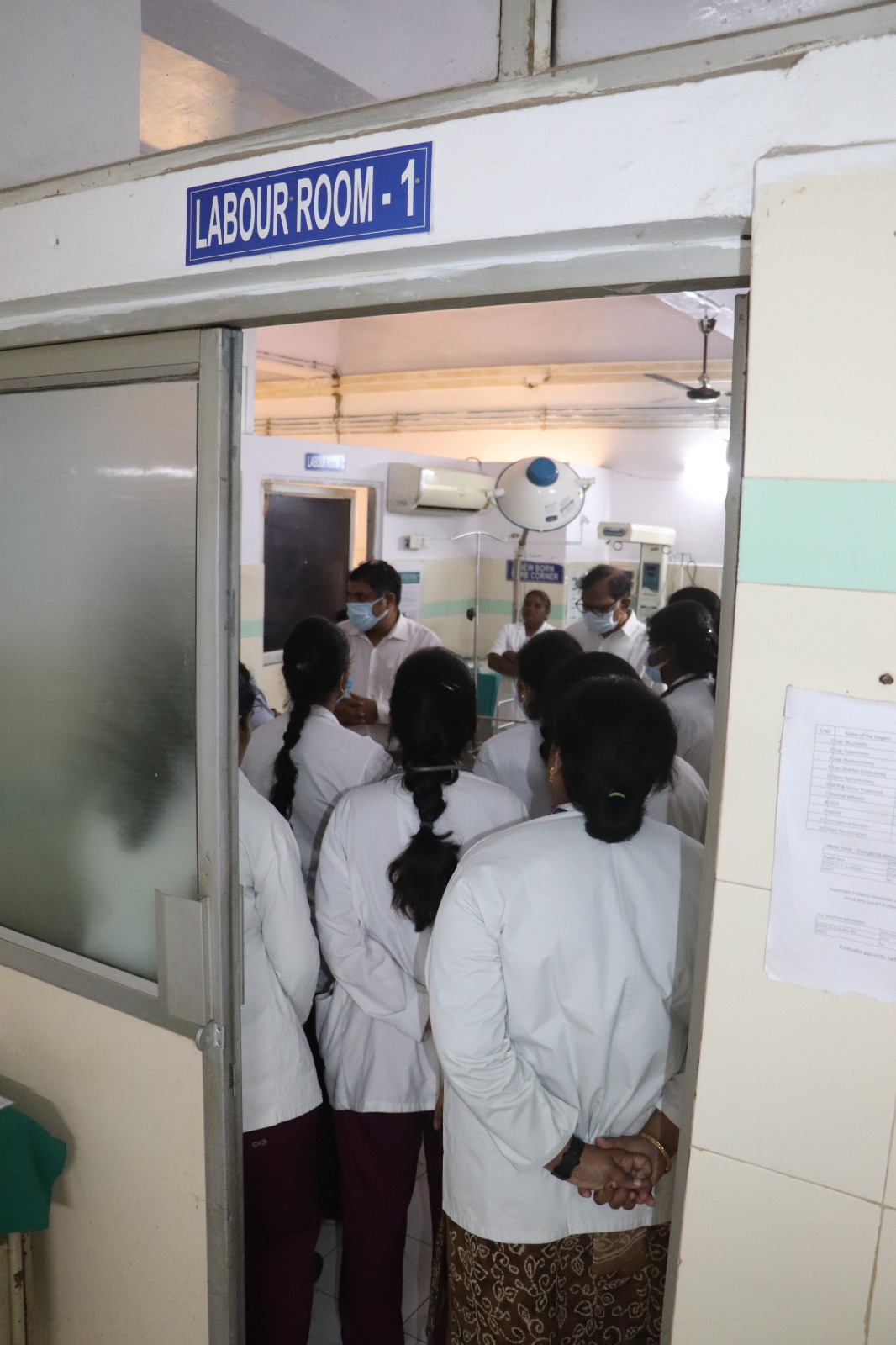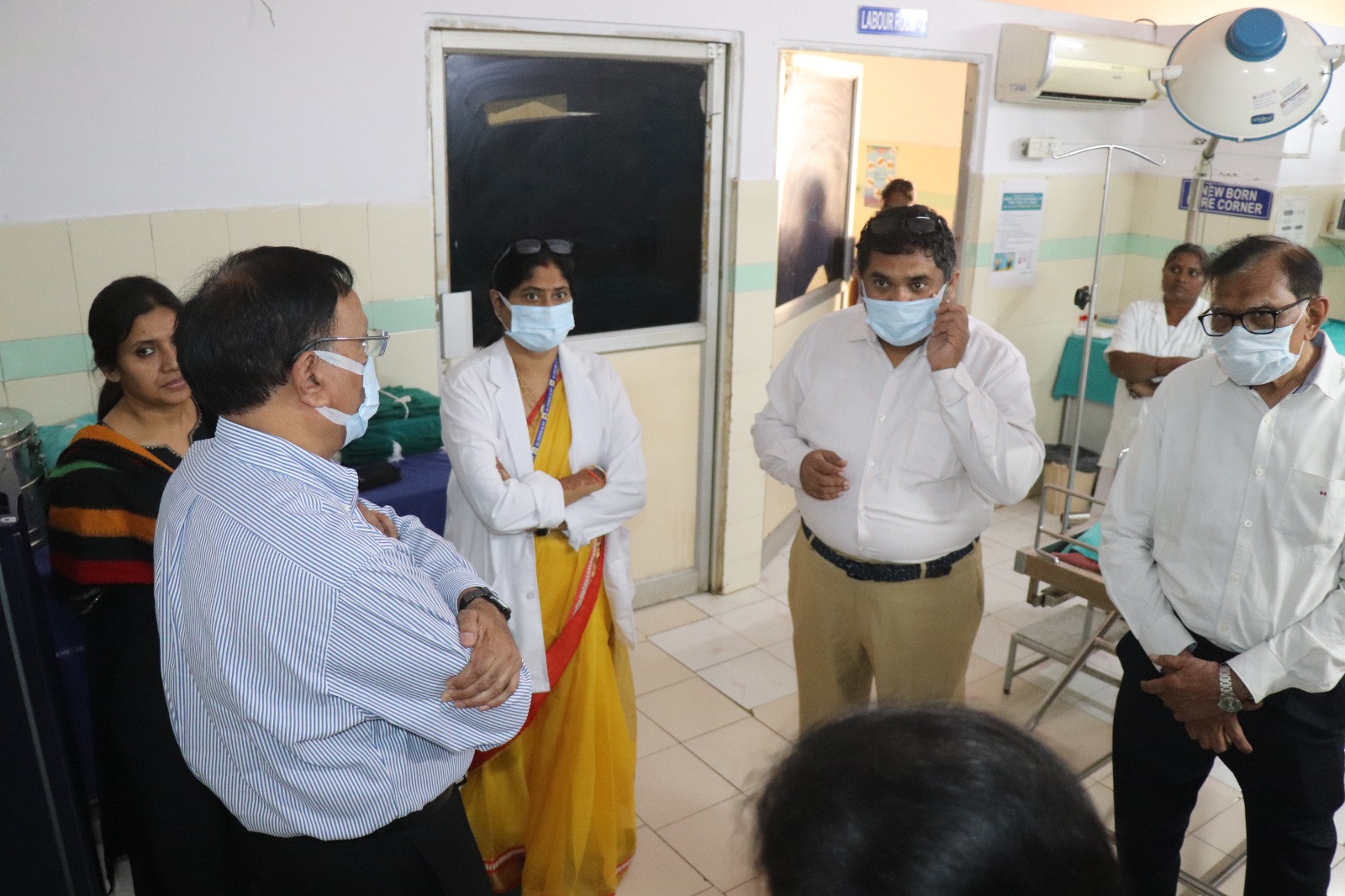 He addressed the post graduate students in general and given valuable inputs to them in pursuing their studies and moulding their career. He also addressed the under graduate students and enlightened them about how to plan their studies and also explained them the latest trends in medical education.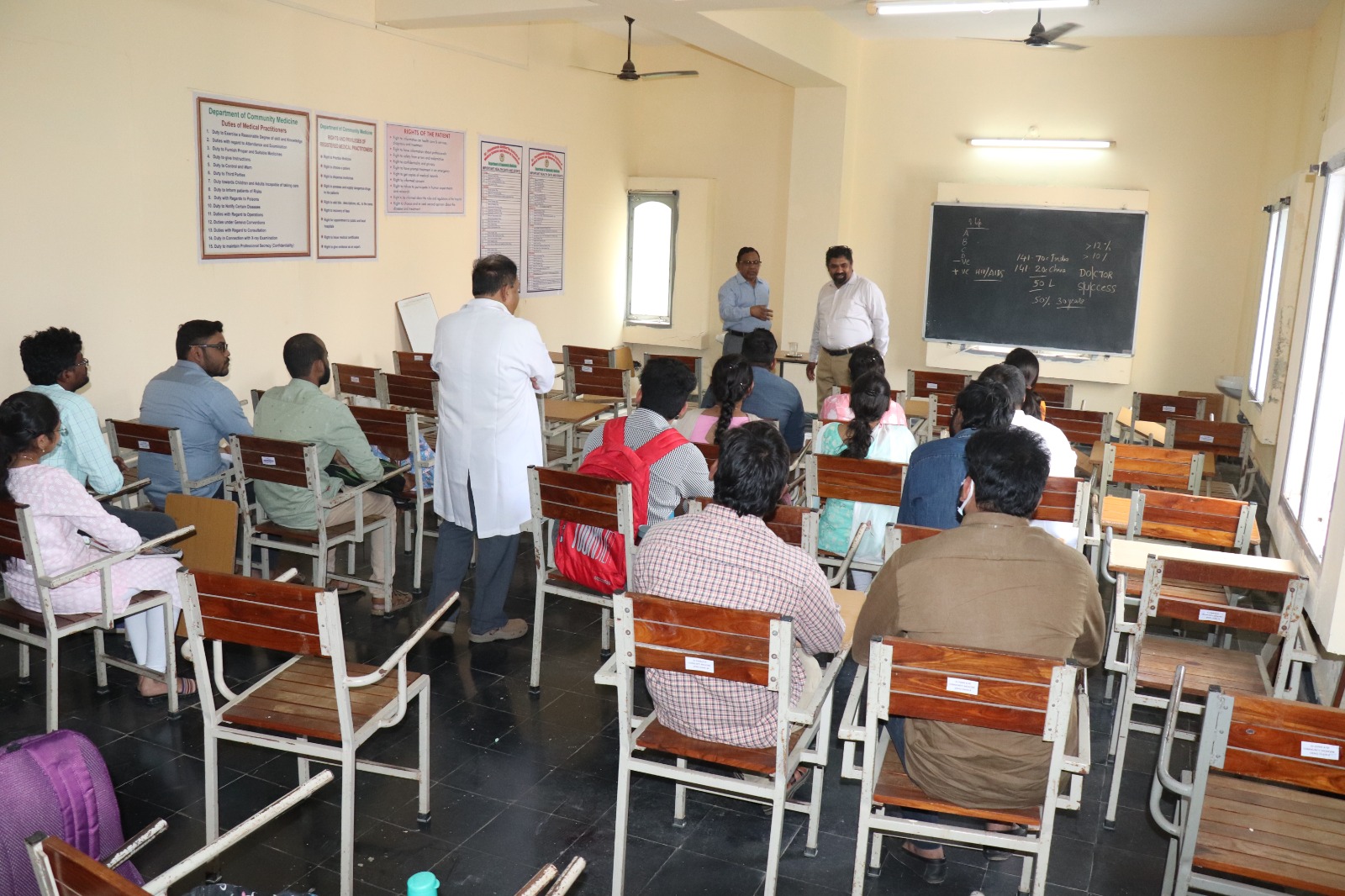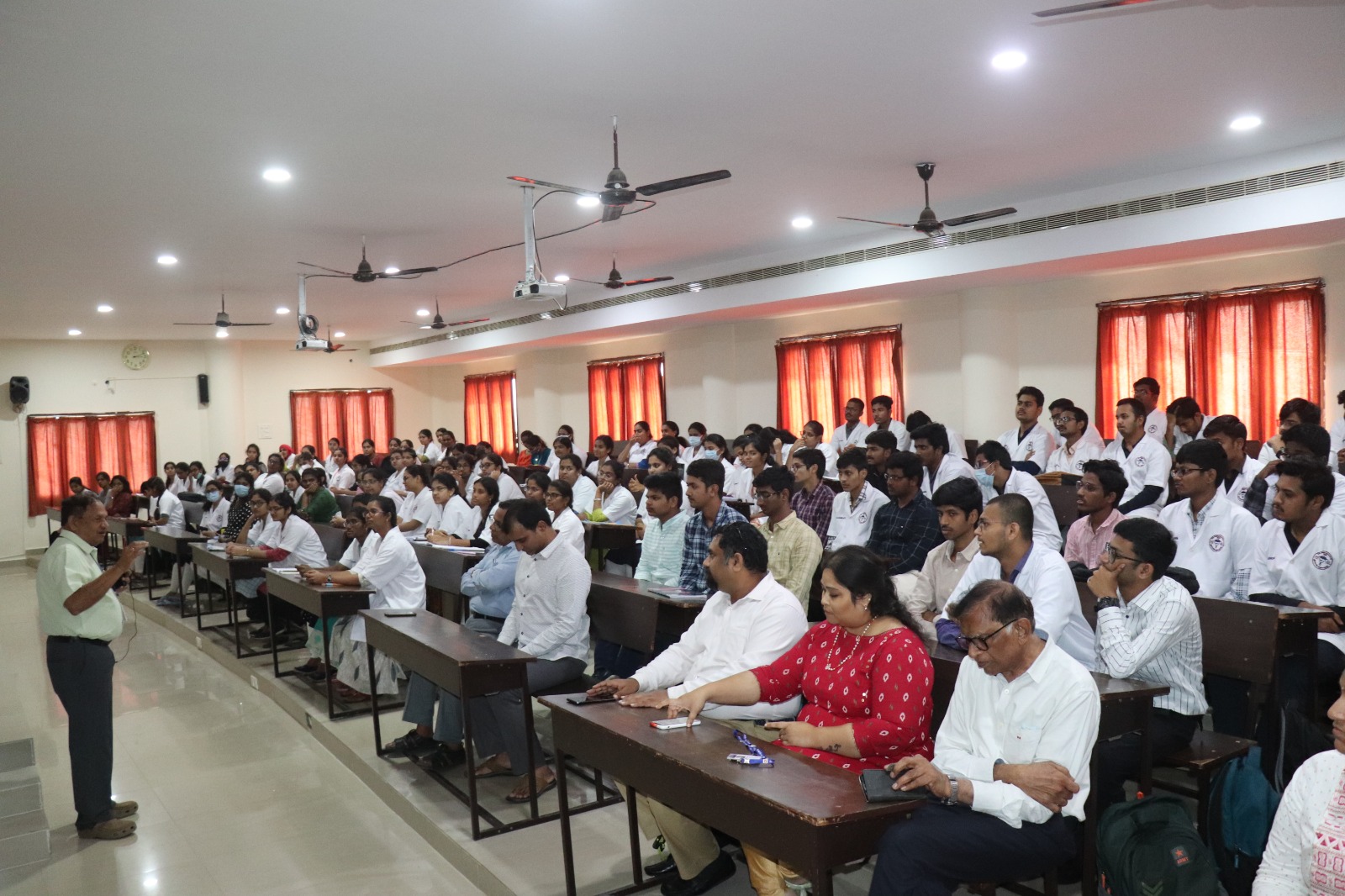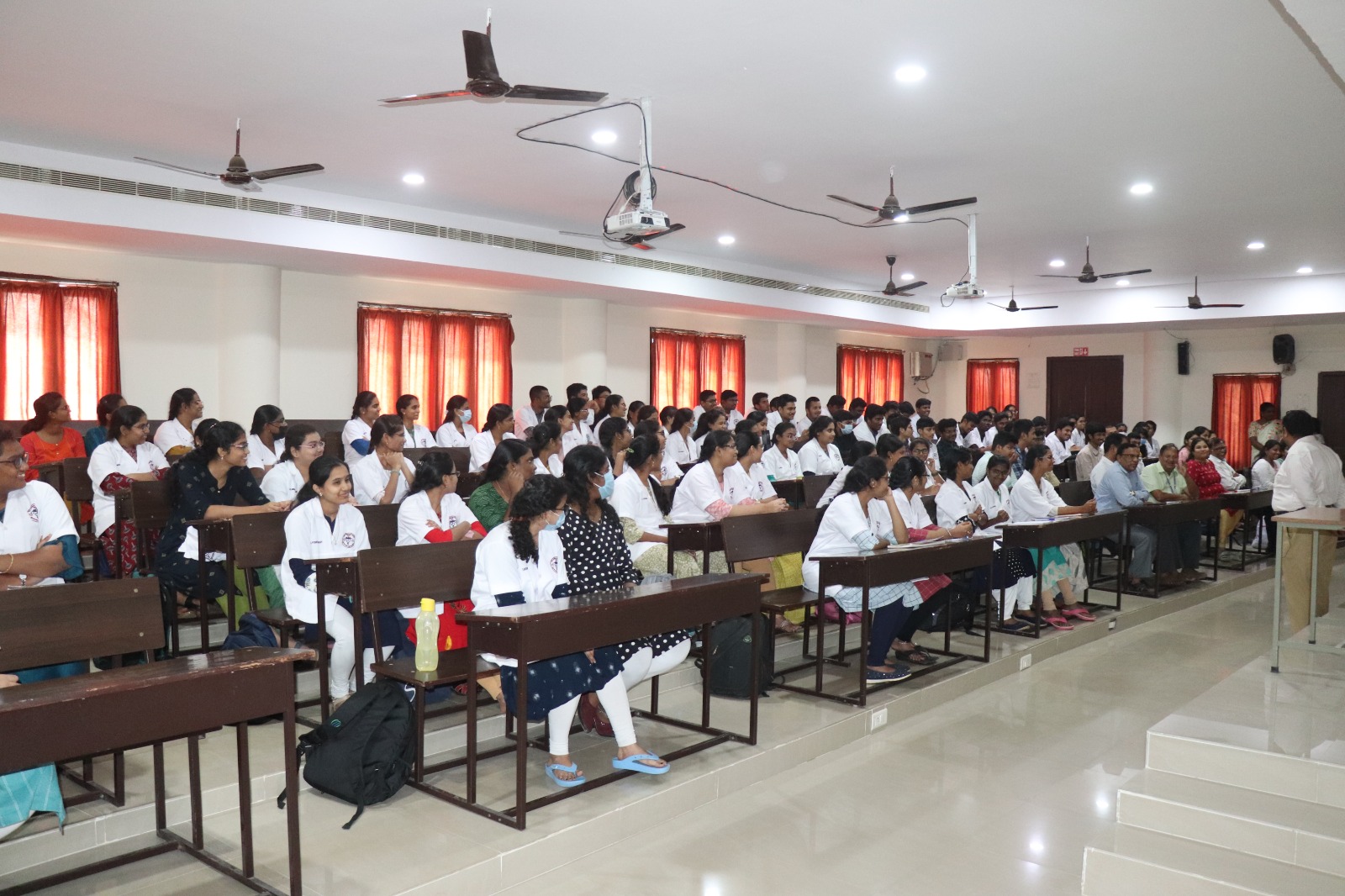 Dr.Santosh Kumar Kraleti also participated in the Academic Society Meetings (Clinico Pathological Conference) which are being held on every Wednesday on a regular basis in our institution and witnessed the proceedings.
At the end of the day he addressed the faculty and post graduate students of all the departments and explained them his observations about the institution. He wished that, if the same kind of efforts are continue, our institution can become the 2nd best medical college in India after Amrita Institute of Medical Sciences, Kochi.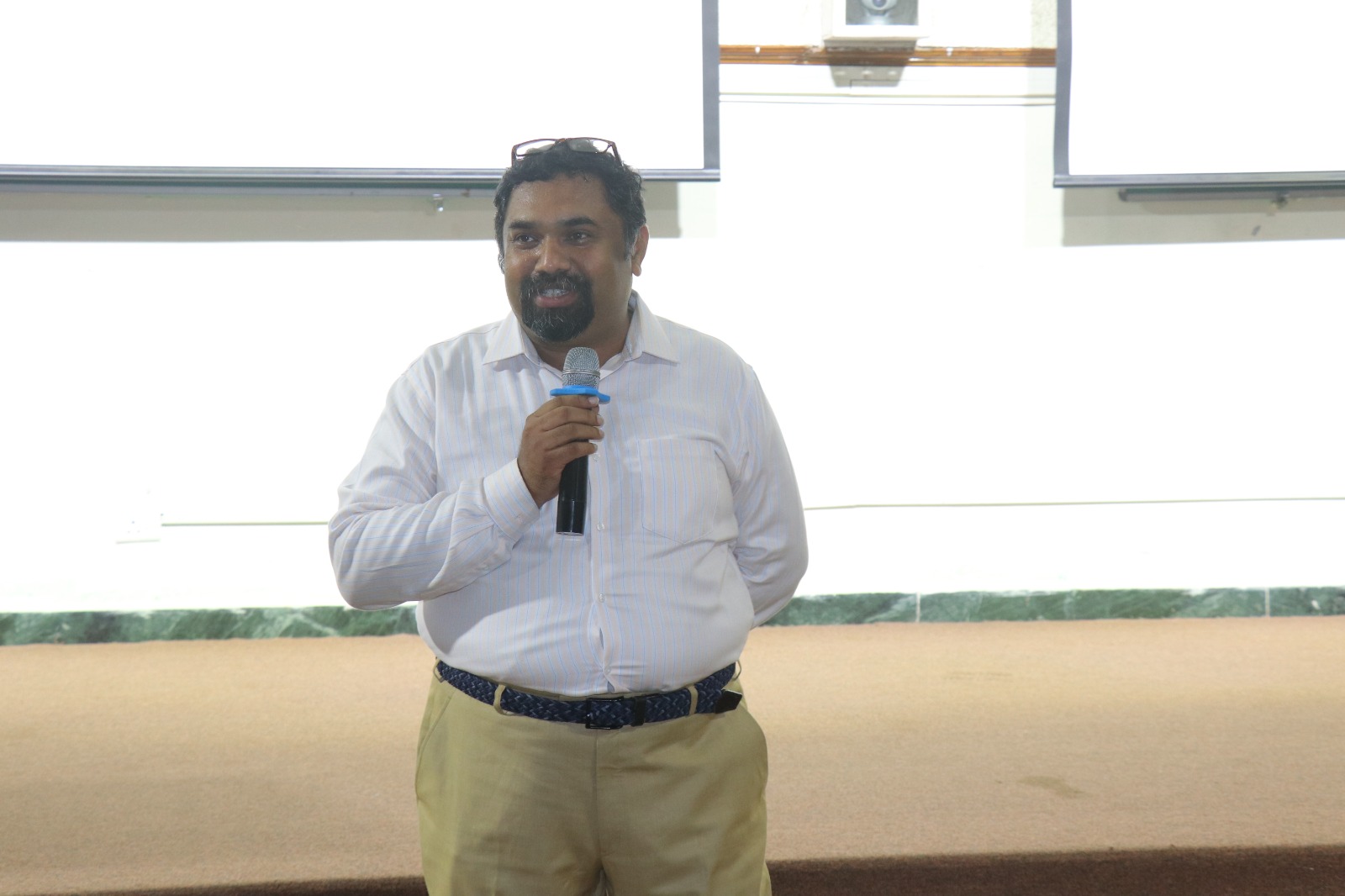 Principal, Dr.P.S.N.Murthy and Medical Superintendent, Dr.B.Anil Kumar have thanked Dr.Santosh Kumar Kraleti for his valuable inputs which will go a long way in making our institution one of the premium medical colleges in India.