We feel proud as our MBBS student Ms.Vyshnavi Ankathi who is a "MEDICAL STUDENT NETWORK" coordinator of Indian Medical Association of Andhra Pradesh got the IMA National Presidents Appreciation Award for her exceptional contribution during the year 2019-20.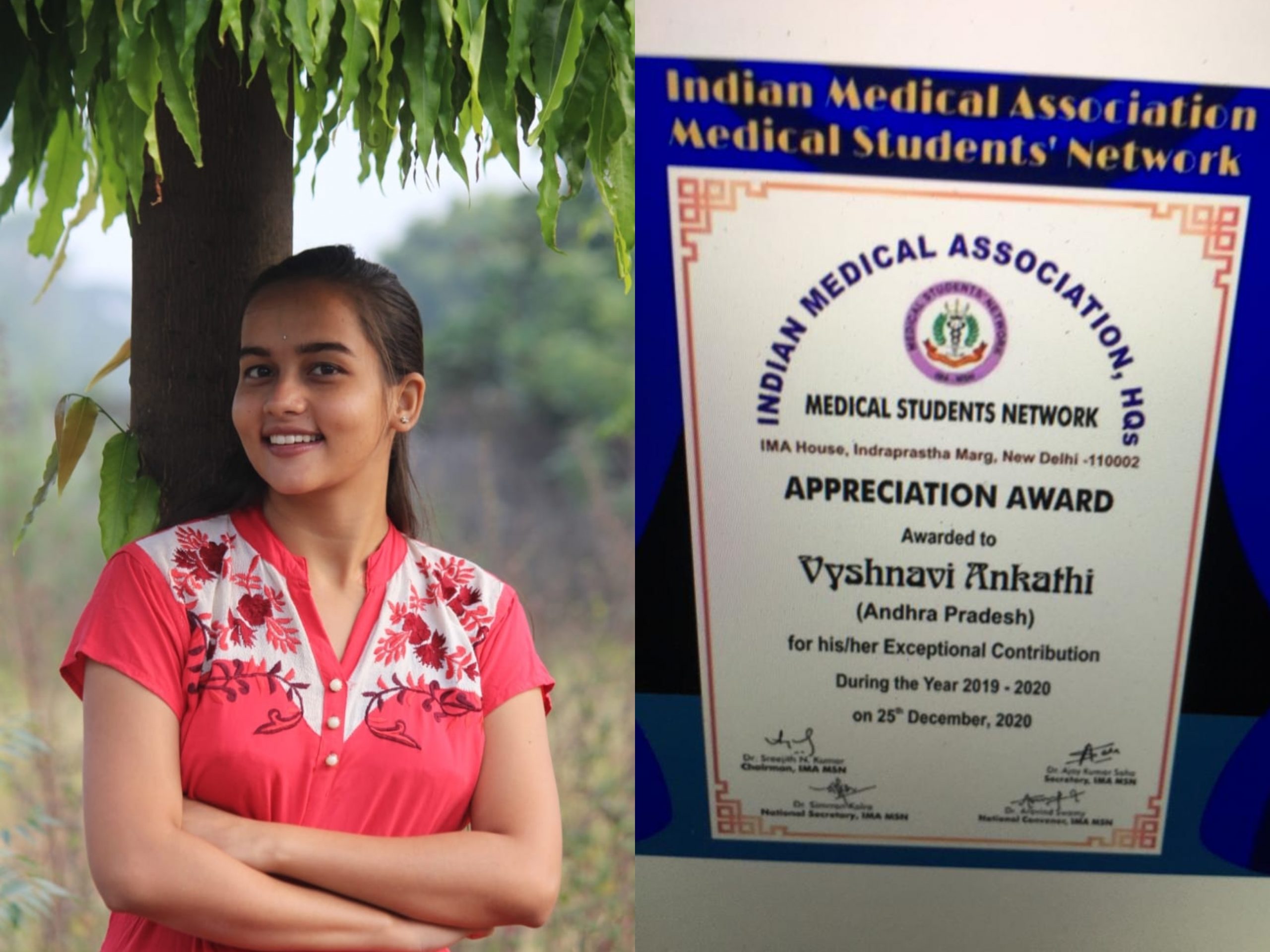 This award was presented to her on 25th December 2020.
Our Director General Dr.Chadalawada Nageswara Rao, Principal Dr.P.S.N.Murthy and faculty have congratulated her for this achievement.