Our 6th Semester MBBS student Ms.Aditi Vadari has won a consolation prize from Kasturba Medical College, Manipal, Karnataka for her article on "RARE DISEASES" in the prose contest conducted by Kasturba Medical College, Manipal.
ARTICLE:
Bitter Pills to Swallow- by Aditi Vadari
Prarthana, a 22-year girl came for her usual hospital check-up. While attending outpatients, I took the OP card and looked at her to take her case history. While reading the case sheets and reports she gave, I wondered why God had punished such a beautiful and pure soul. She has yet to see and experience a lot in life! Prarthana could see my face going numb while I read her case. She smiled as she was well acquainted with the look on my face. Based on thorough history of unexplained recurrent episodic stomach pain, we made diagnosis of acute intermittent porphyria, a rare disorder which leads to abnormal synthesis in haemoglobin. The reality of rare disease is understood only when we see the suffering of patients in person since there is no proper medication or treatment protocol for.I read about acute intermittent porphyria and thought of asking the patient to support us in research about the disease in detail so that the next generation will have a proper treatment protocol. With that thought in mind I commenced towards her ward. The sister who was about to complete her night shift informed me that Prarthana got severe stomach pain associated with anxiousness and she couldn't bear the pain. The doctors rushed to treat her but God planned otherwise. She fought with all she had and yet died early in the morning suffering from severe pain.When we see cases like these, we realise that there are miles to cover and paths of advancements yet to unleash.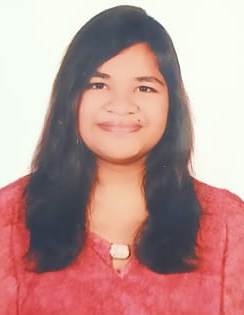 Director General Dr.C.Nageswara Rao, Principal Dr.P.S.N.Murthy, Medical Superintendent Dr.B.Anil Kumar and Faculty have congratulated her on her achievement.