RENEWAL OF NABL ACCREDITATION
Our college central laboratory is accredited by the National Accreditation Board for Testing and Calibration Laboratories (NABL) on 28th September 2020 which is valid for 2 years.
NABL has reviewed the assessment and approved renewal of accreditation in accordance with ISO 15189:2012 in the field of Medical testing for the disciplines of Clinical Biochemistry, Clinical Pathology, Cytopathology, Haematology, Histopathology, Microbiology & Infectious disease serology and Molecular Testing as per the scope recommended by the assessment team.
The accreditation certificate MC-3727 is valid from 25.12.2022 to 24.12.2024 is in process of preparation and will be issued to us shortly.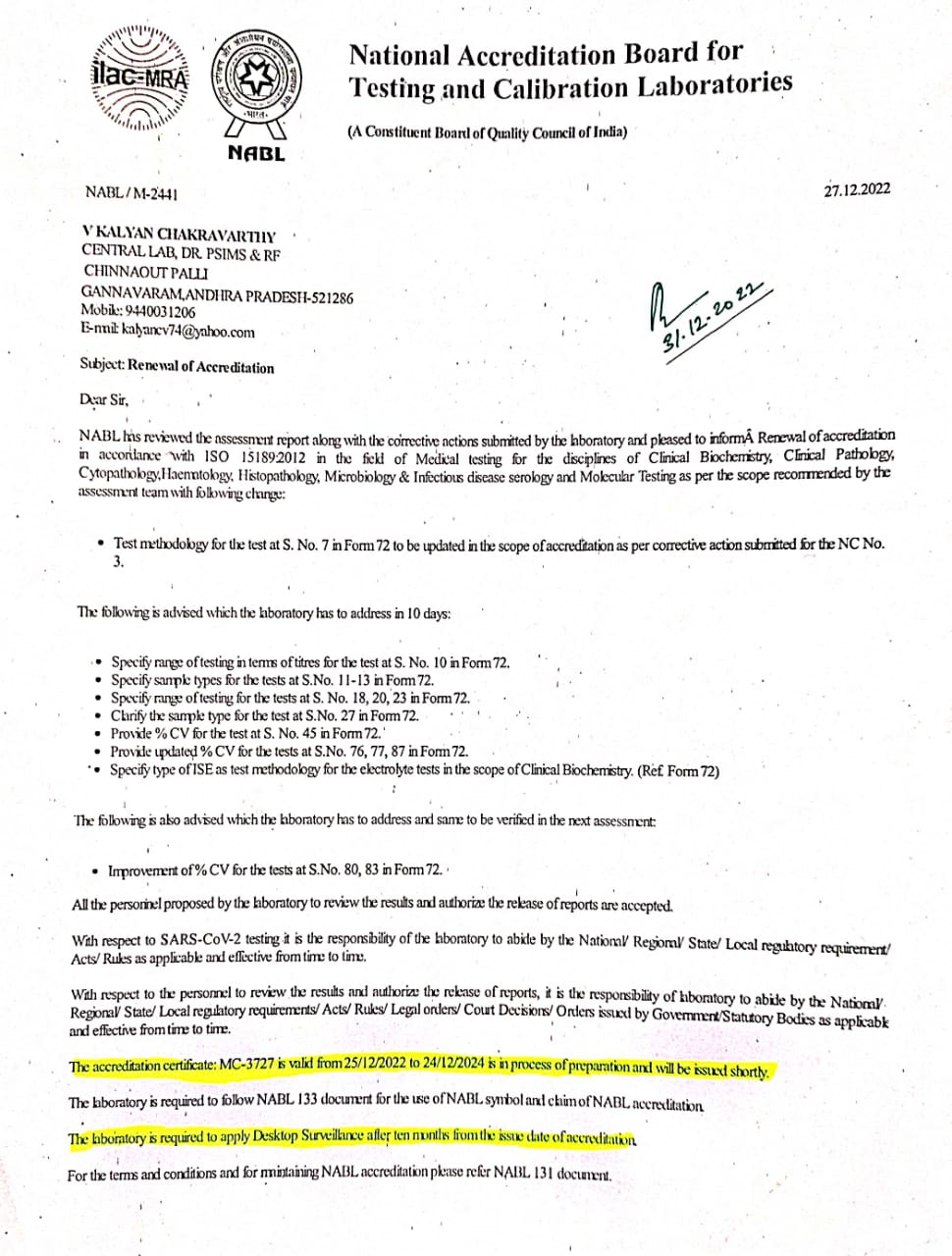 Director General Dr.C.Nageswara Rao, Principal Dr.P.S.N.Murthy, Medical Superintendent Dr.B.Anil Kumar congratulated our Lab Incharge Dr.V.Kalyan Chakravarthy and all other staff of Central Laboratory for their relent less efforts in achieving high standards of testing in our Central Laboratory.