SECURED SILVER MEDAL IN PG PEDAGOGY
We feel very happy to announce that Dr.M.Mahesh Babu, our final year Post Graduate student in the department of Microbiology was participated and presented a Pedagogy titled "CONTAINMENT OF ANTIMICROBIAL RESISTANCE-ONE HEALTH APPROACH" in 25th Annual Conference of Indian Association of Medical Microbiologists TAPC chapter held from 9th to 11th September 2022 by the department of Microbiology, GITAM Institute of Medical Sciences and Research (GIMSR), Visakhapatnam on topic "Microbial Omics".
He was awarded 2nd Prize with Silver Medal in the category of "Guntur Medical College Prize for PG Pedagogy".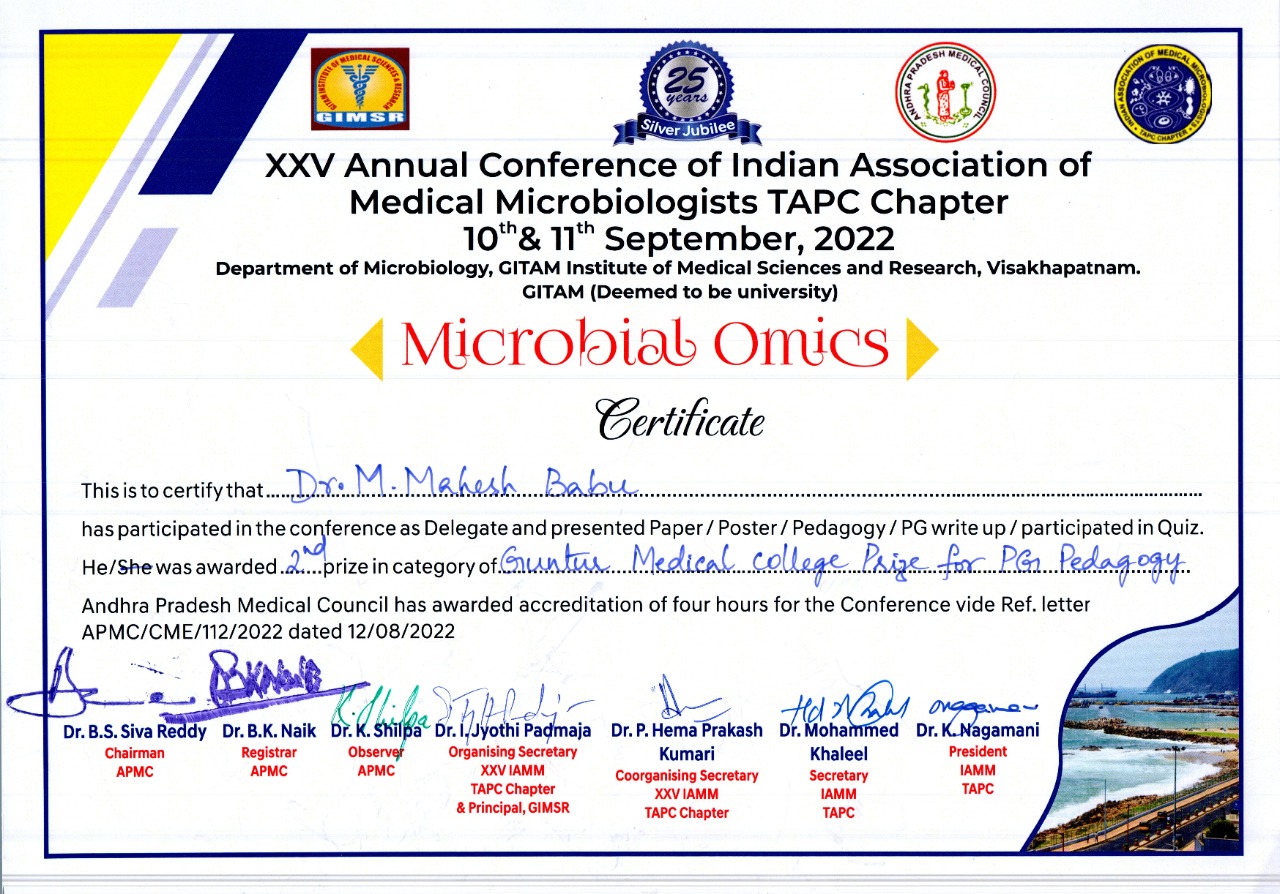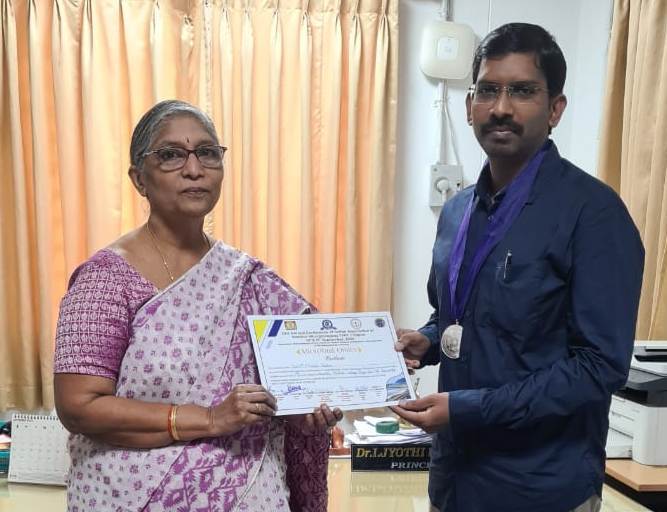 Dr.P.S.N.Murthy, Principal, Dr.B.Anil Kumar, Medical Superintendent, Dr.K.Kalyani Sri, Dy.Medical Superintendent, Dr.K.Vishnu Vardhana Rao, Professor & HOD of Microbiology, Dr.M.S.S.Pradeep Professor of Microbiology, all the faculty and residents have congratulated Dr.M.Mahesh Babu for his achievement.