White coat ceremony (Freshers Day) was conducted on 16th February 2021 for the 2020 batch MBBS students.
Dr.Syama Prasad Pigilam, Vice Chancellor, Dr.N.T.R.University of Health Sciences, Vijayawada was the chief guest and delivered the keynote address.
White coats were given to the freshers by the chief guest.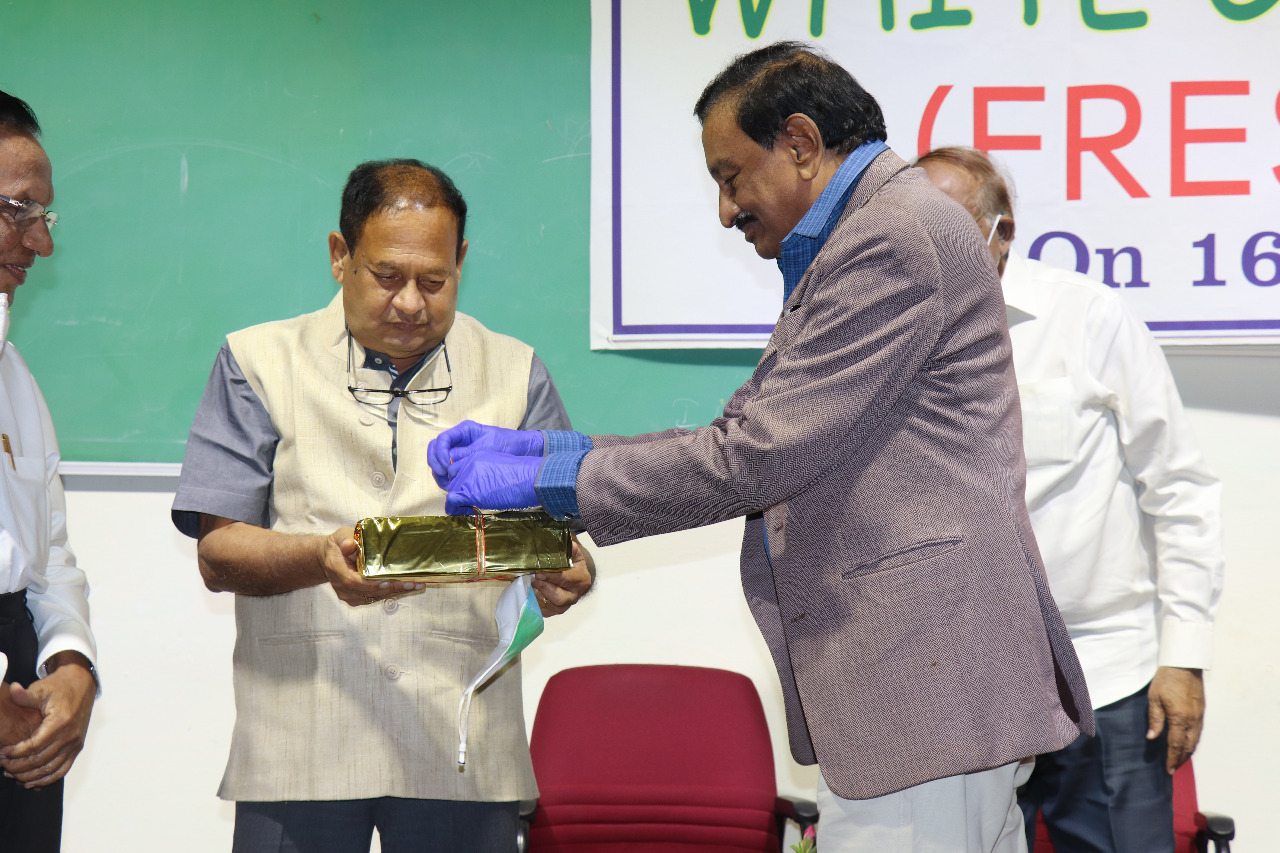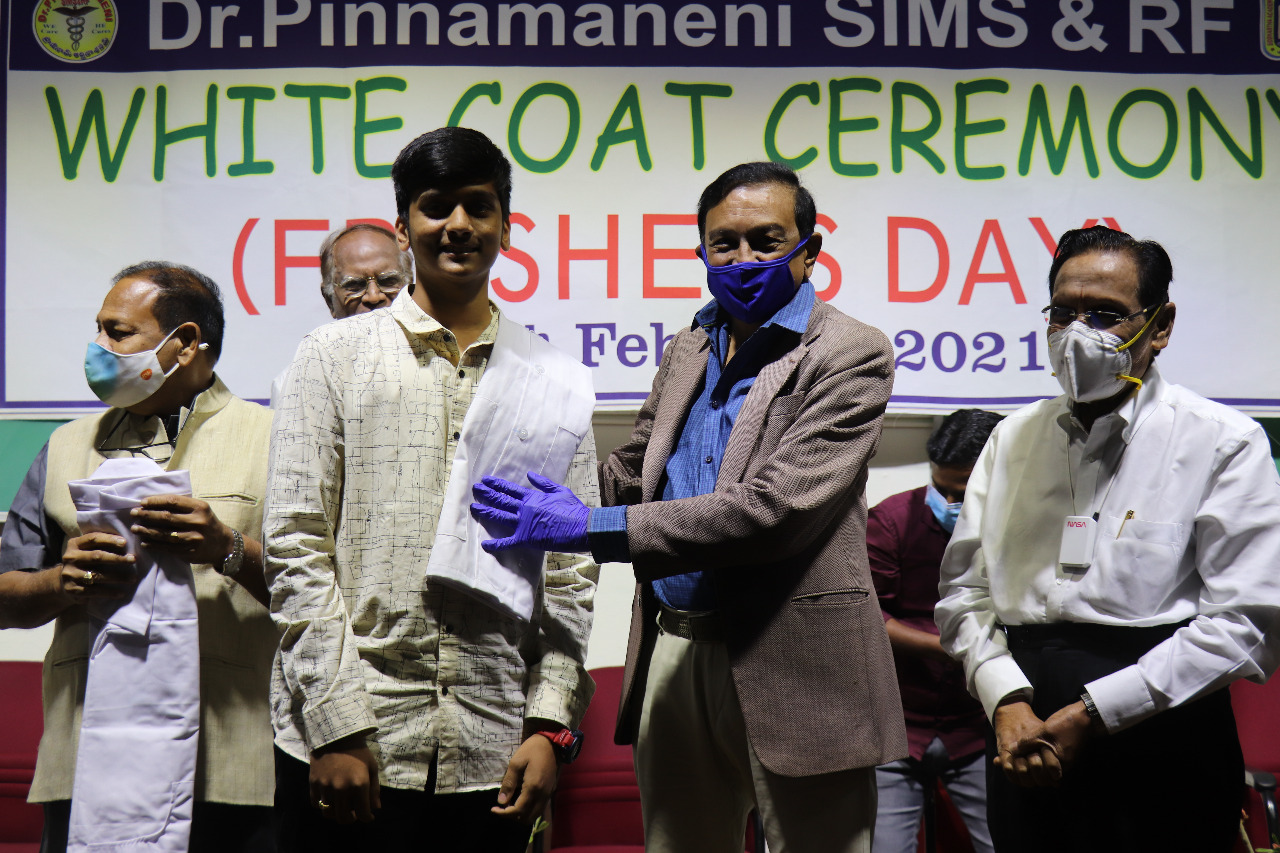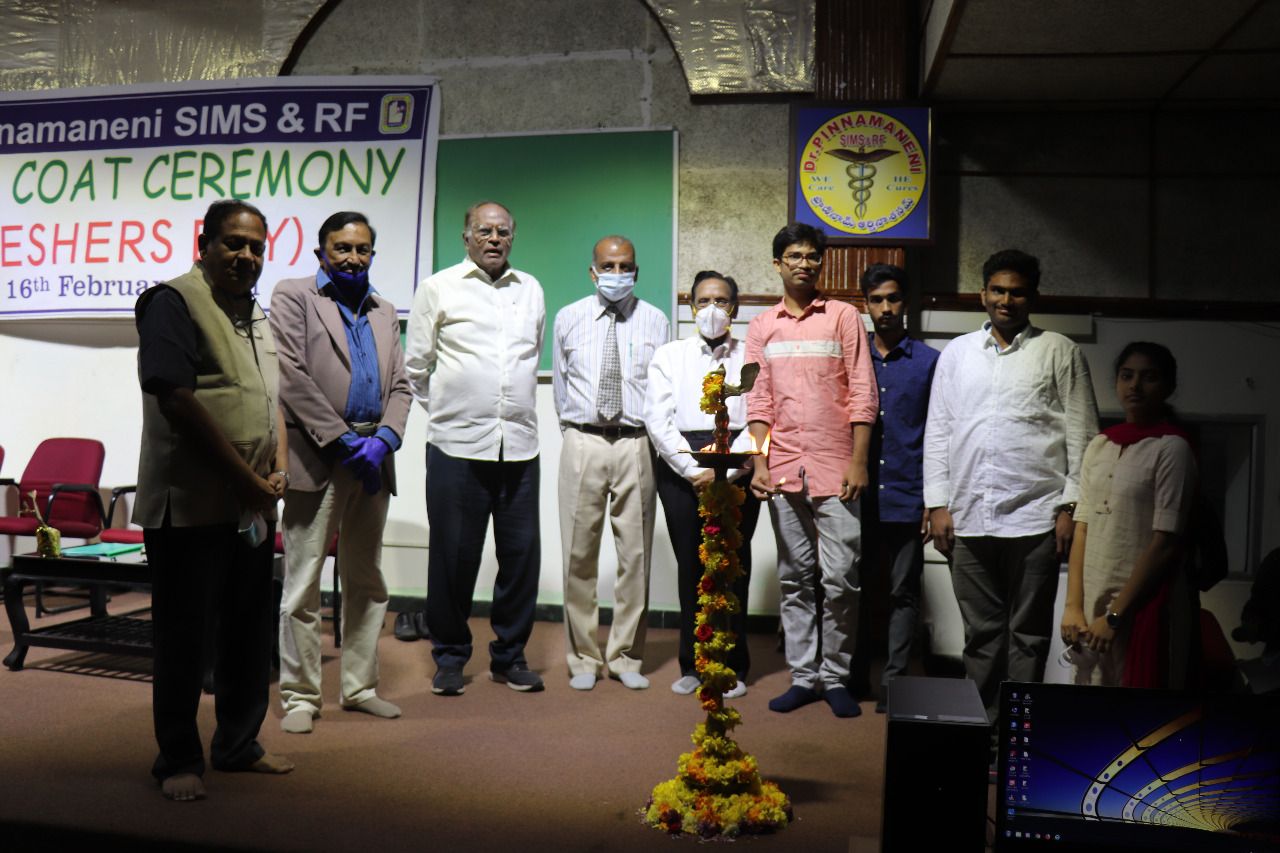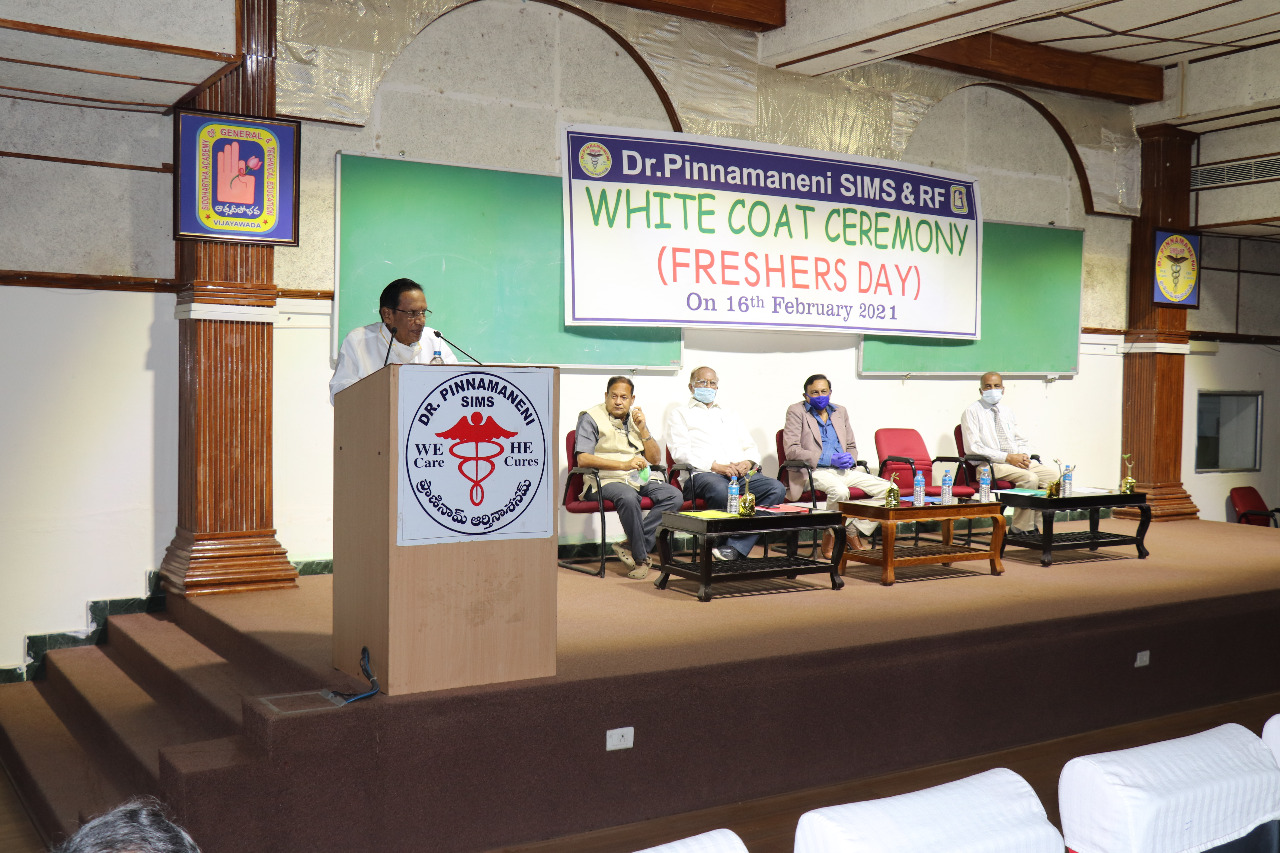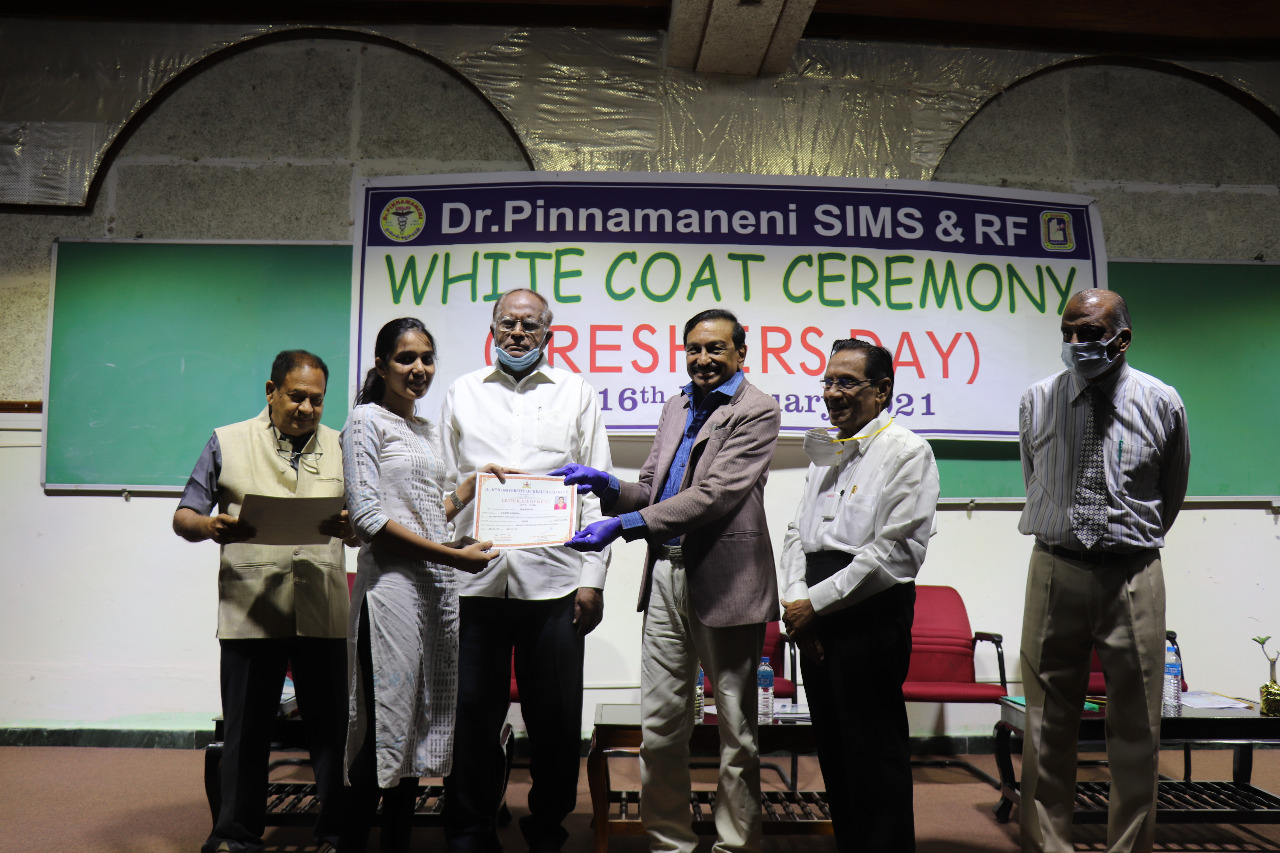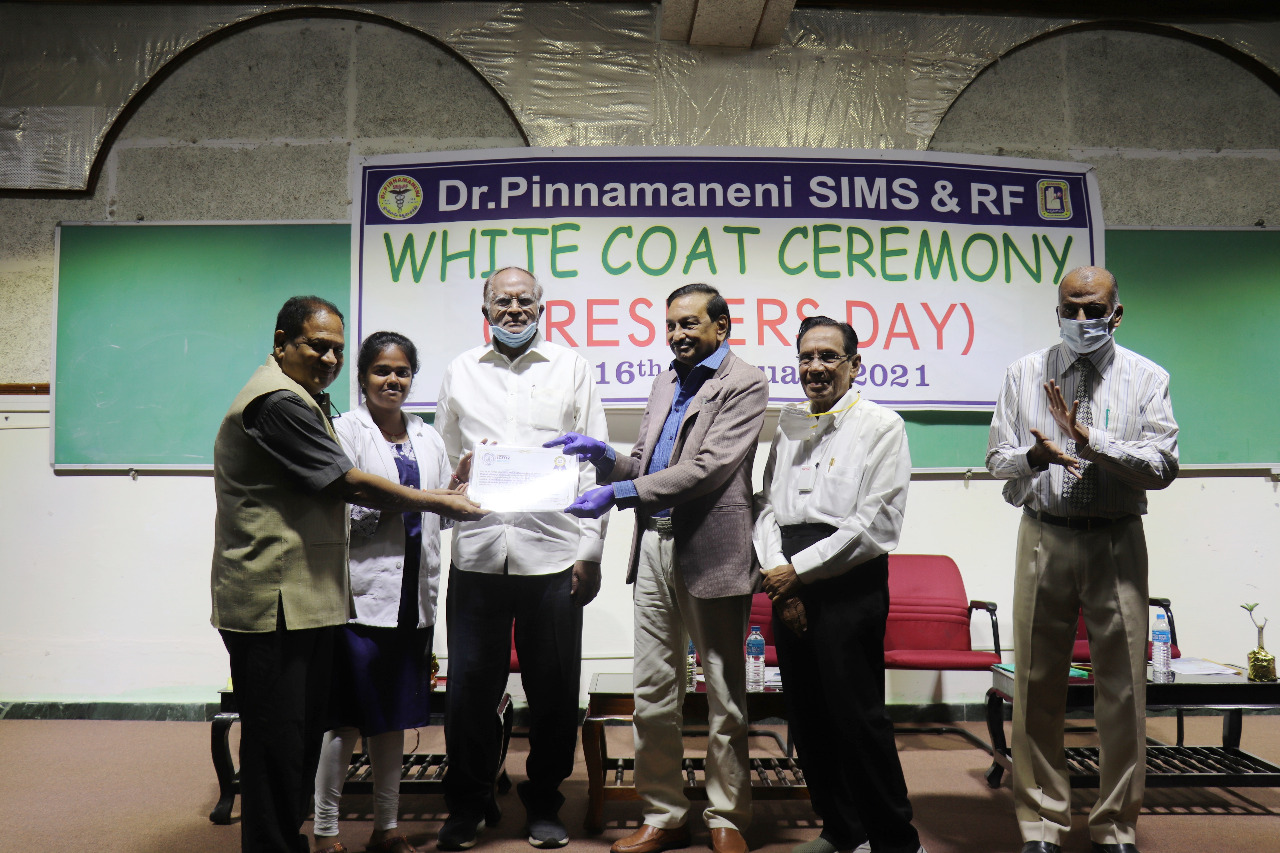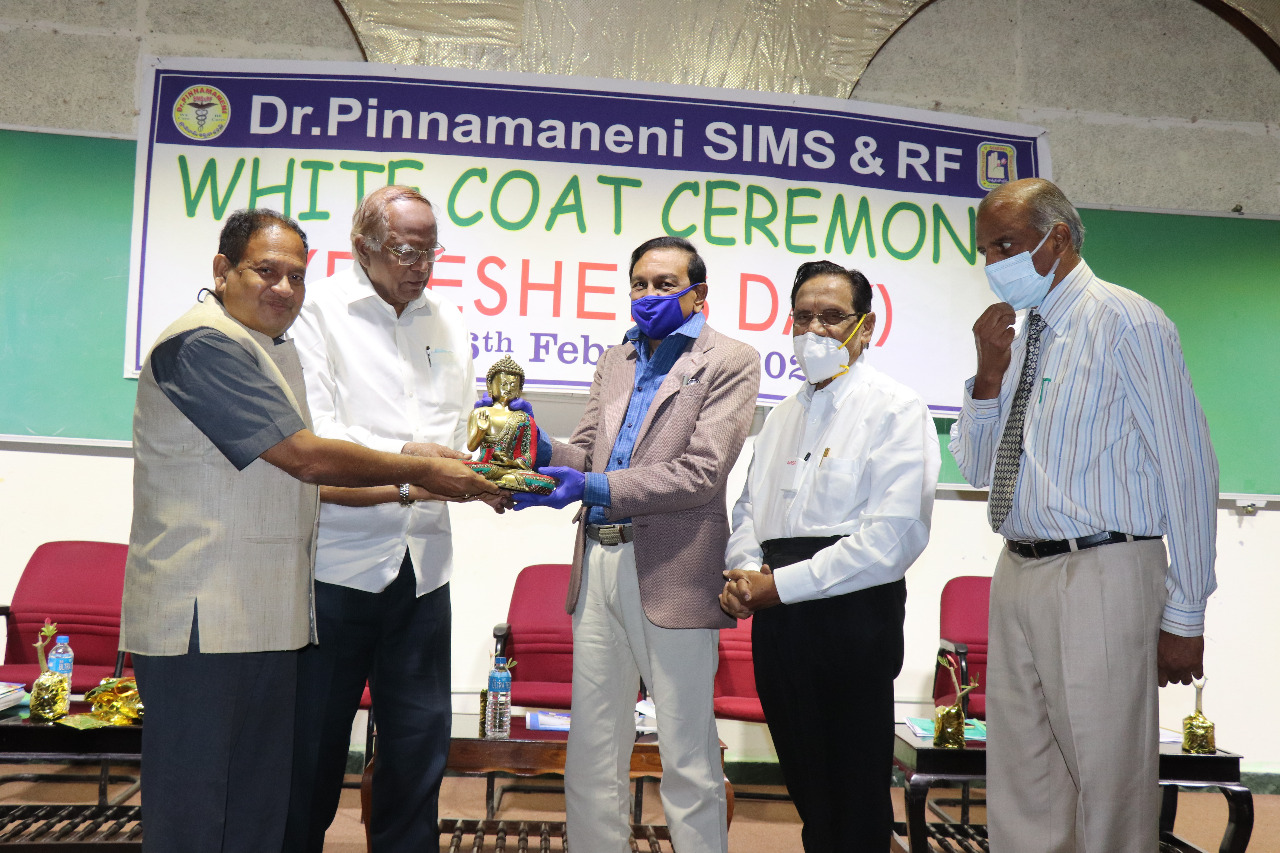 The meeting was presided over by the Principal Dr.P.S.N.Murthy. Director General Dr.C.Nageswara Rao addressed the gathering. Dr.B.N.Chander, Medical Superintendent gave his inputs to the freshers.
All the Head of the Departments & Faculty have attended the function.