DOCTORS DAY 2019
Doctor's day was celebrated on 1st July 2019 in the Hanumara Lecture Gallery-I at 11:00 AM. Dr.Kodali Jagan Mohana Rao Consulting Gastroenterologist and Dr.Srilakshmi Uppalapati, Consulting Anaesthesiologist and Critical Care Specialist Nagarjuna Hospitals, Vijayawada were the guests of honour and spoke about the importance of doctor's day. Dr.K. Jagan Mohana Rao spoke about the challenges before doctors.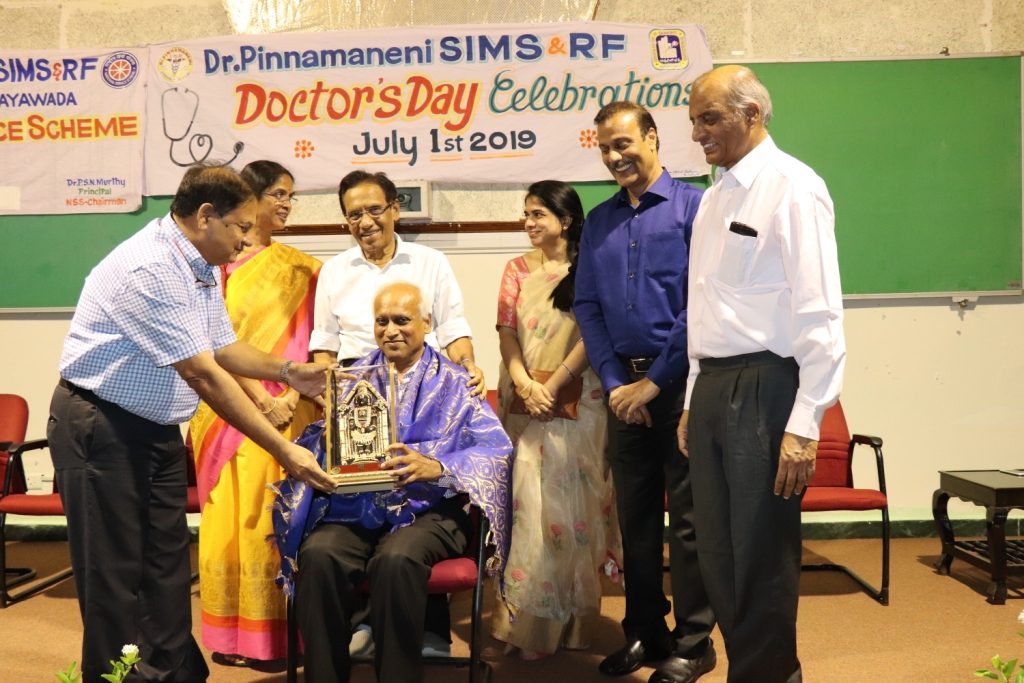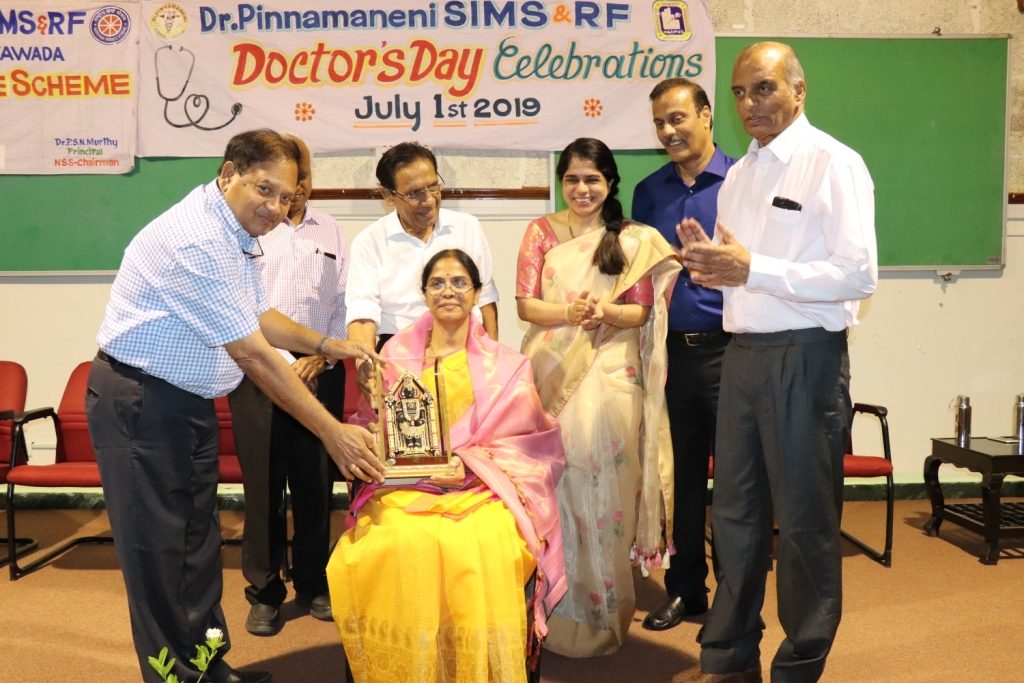 On this occasion Dr.M.Ramojee Rao Principal Drs.Sudha & Nageswara Rao Dental Sciences and Dr.M.Sudha Rani, noted dentist from Vijayawada were felicitated.


Principal Dr.P S N Murthy & Director General Dr.Chadalawada Nageswara Rao addressed the gathering.