WORLD AIDS DAY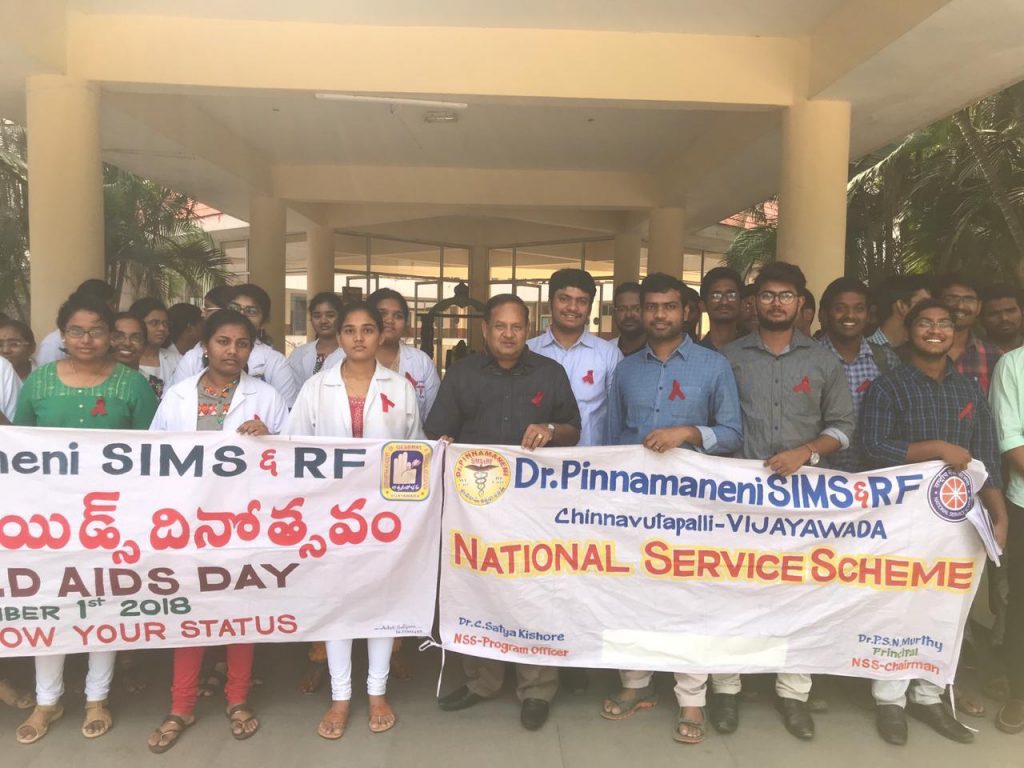 World AIDS Day was observed by the department of Dermatology and Venereal diseases on 1st December 2018.
The theme for this year's world AIDS day is "WORLD AIDS DAY-KNOW YOUR STATUS"
A rally was organized in Veleru and Agiripalli Villages in Co-Ordination with the NSS Unit of the College, to spread awareness about HIV/AIDS.
A lecture was delivered by Dr.Neelakanta on this topic to undergraduates of the college.