The department of Paediatric Surgery under the stewardship of Dr.G.V.S.N.Prasad is doing  immense job in correcting the congenital disorders like "Hip Dysplasia", "Post Polio Deformities" & "Paediatric Back ache"  and there by giving new life to the children.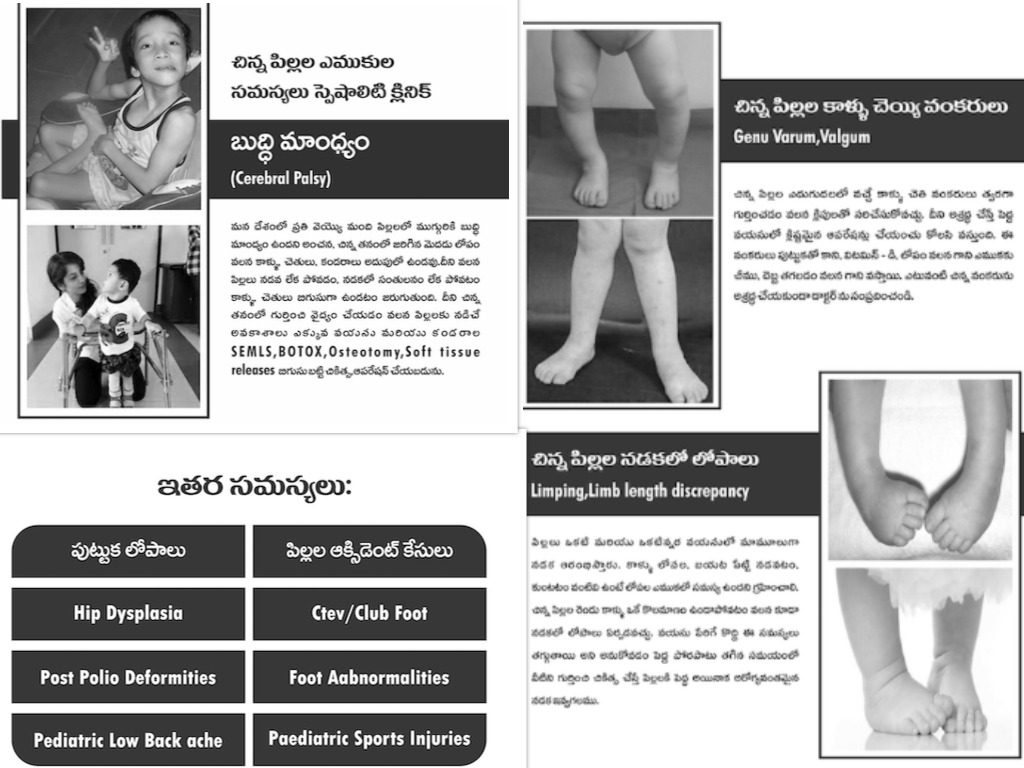 The department is also doing a great job in treating paediatric accident cases like "Club Foot, Foot Abnormalities and Paediatric Sports surgeries".
The department is  also giving a new life to children who have physical deformities due to cerebral Palsy by rendering surgeries.